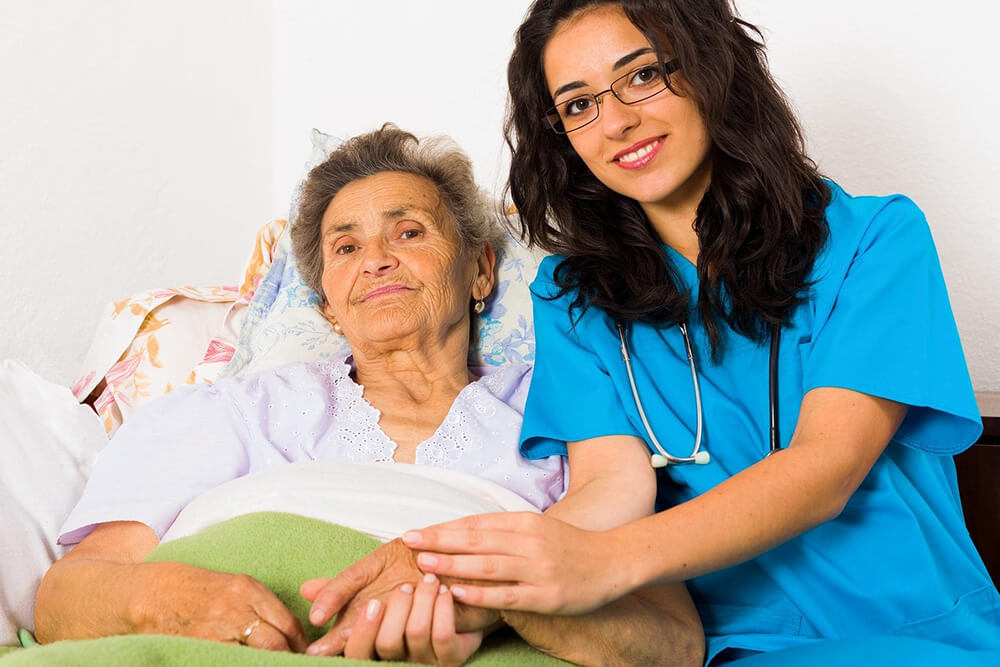 Like many who go into the field of healthcare, you may have been drawn there because you really enjoy helping senior citizens. All too often, seniors are overlooked by the rest of society. Since they often require more in-depth healthcare than others, they tend to rely heavily on licensed practical nurses and other healthcare professionals.
If you became an LPN because you enjoy working with and helping the elderly, you're in luck. Most LPNs work closely with seniors throughout their shifts. Of course, some work settings are more likely to put you into contact with senior citizens than others. Here are today's top seven LPN jobs for people who love the elderly:
Nursing and Residential Care Facilities LPN

- Thirty-eight percent of LPNs were employed at these facilities in 2019. These include assisted living centers and nursing homes. Overall employment for LPNs is expected to grow by 9 percent from 2019 to 2029, and the median annual salary was $48,820 in May 2020. LPNs employed at nursing and residential care facilities earned an average of $50,100 in May 2020. As an LPN at a nursing facility, you will assist residents with their day-to-day needs. Depending on your exact job title, you may focus more on housework and keeping the residents' rooms in good shape, or you may perform more practical work like helping to dress residents and the like. The pace in such facilities tends to be more relaxed, which affords you the opportunity to bond with residents. If you want to make a difference in seniors' lives by being a pleasant and helpful daily presence for them, working in a nursing facility might be the way to go.

Home Health LPN

- At the time of this writing, 13 percent of LPNs work in home healthcare. They are typically employed by home healthcare agencies, but they sometimes work as independent contractors. Either way, this field is poised to explode, as it is expected to grow by 26.3 percent from 2019 to 2029. This is a great option to consider if you are eager to work with seniors, as elderly people are often largely homebound. Until they transition into nursing homes, many seniors rely on home health services, and many of the duties are handled by LPNs. As a home health LPN, you'll assist with daily needs, but you will also have plenty of chances to interact with and get to know patients.

Community Care Facility LPN

- Community care facilities are much like nursing homes and assisted living centers. The main difference is that they don't cater exclusively to the elderly. However, most community care facilities are overwhelmingly populated by seniors. These facilities are designed for anyone who needs help with daily living, so disabled people and others often stay there too. As a community care facility LPN, you will perform many of the same duties as LPNs who work in nursing homes. This means that you will also have lots of chances to get friendly with senior residents and to find ways to make their lives better.

Doctor's Office LPN

- Thirteen percent of LPNs were employed at doctors' offices in 2019. There usually aren't as many opportunities in this area, and many of them are for family practices or even for pediatric doctors who strictly see young patients. You might consider looking around for LPN jobs at doctors' offices that specialize in gerontology, as the patients that you see will all be senior citizens. This type of work may not be quite as satisfying, however, as you won't see the same people every day but instead will see patients who come and go at random.

Gerontology LPN

- Entry-level LPN jobs are fairly plentiful at most large hospitals. Chances are that there's a hospital in your area that needs gerontology LPNs, but such positions are usually filled internally through promotions. If you currently work in a hospital as an LPN but want to work more regularly with seniors, see about being assigned to the gerontology wing or department. Look for opportunities to help out in that area, and take them whenever you can. With any luck, you will be permanently assigned to the gerontology wing and will strictly work with the elderly.

Travel LPN

- When it comes to getting truly competitive pay and other perks, it's tough to beat travel nursing. Although these opportunities are typically only available to RNs, LPNs are sometimes able to work as travel nurses too. As a travel LPN, you will travel to areas that are in dire need of professionals like you, but you will only work there for a limited period of time. Eventually, you will be sent to another area that needs LPNs like you. Many times, these will be areas of the country that have high senior populations but not enough healthcare workers to accommodate them. As a result, you're likely to come into contact with many seniors in this line of work.

Other Options

- You may not even need to look for an entirely new job to work more regularly with seniors. If you work in a hospital, for example, you might consider focusing on an area of medicine that tends to concern the elderly the most. Oncology departments are often in need of experienced licensed practical nurses, for example, and those who seek their services are predominantly older. Rehabilitation centers, where people go to recover more fully from injuries and illnesses, are also great opportunities for LPNs who enjoy working with senior citizens. The point is that if you're having trouble finding the right opportunities, you might need to think outside the box.
Since the vast majority of LPNs work in settings where they come into daily contact with seniors, you shouldn't have too much trouble finding something that works for you. By focusing on the areas that are highlighted above, however, you'll find what you need more quickly.