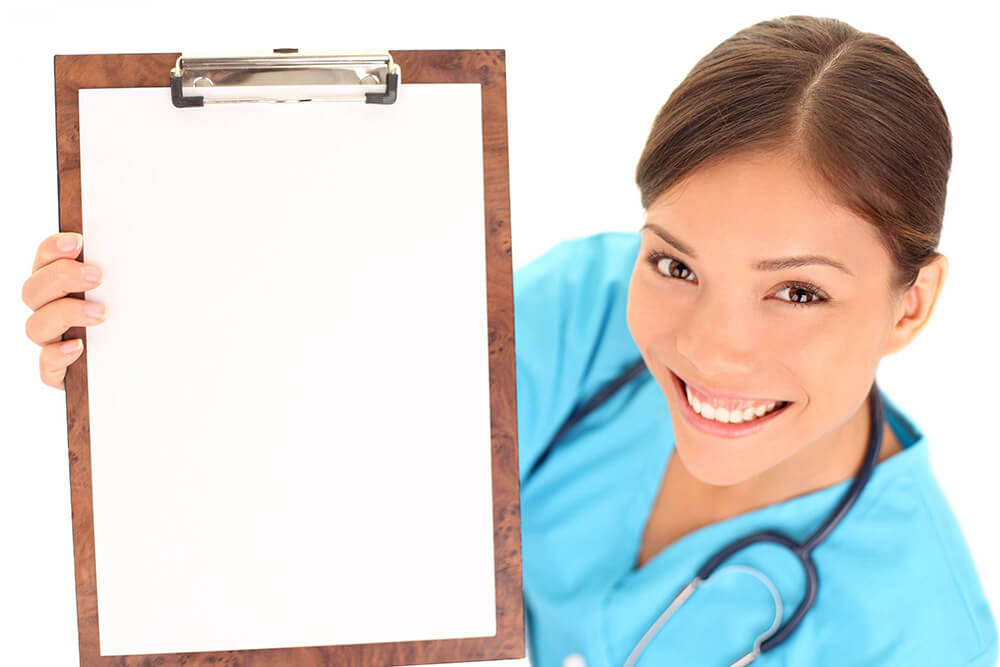 With competitive pay, exceptional job security, and minimal training requirements, Licensed Practical Nurses, or LPNs, enjoy many advantages. If you aspire to become an LPN, the first step in your journey is familiarizing yourself with the licensing requirements for this profession. Across all 50 states, LPNs, or LVNs as they are known in California and Texas, are required by law to possess valid licenses. Licensing requirements can vary by state, so you should check with your state's board of nursing for specific information. In the meantime, study up about LPN licensing requirements below.
Why Worry About LPN Licensing Requirements?
Regardless of where you plan to work, you can't legally be employed as an LPN without possessing a valid license. In general, obtaining an LPN license is fairly straightforward and simple. That is especially true when compared with the steps that are required to become a registered nurse, which involves earning either an associate degree or a bachelor's degree. You don't have to worry about that to become an LPN, as a college degree is not necessary.
The most important LPN licensing requirements are as follows:
A High School Diploma or GED

- One of the best ways to find steady employment with good compensation shortly after high school is by becoming an LPN. For that reason, many people start the process of becoming an LPN before graduating from high school. However, most LPN training programs require either a high school diploma or a GED, so that is something that must be taken care of before you can officially be admitted into a program. Additionally, some programs may require high school transcripts to prove that you maintained a certain grade point average.

Completion of an Approved LPN Training Program - As long as you possess a high school diploma or GED and meet certain other basic requirements, like being age 18 or over in some cases, you will be ready to enroll in an LPN training program. It typically takes a year to complete this training, and it costs anywhere from over $4000 to more than $18,000 depending on the type of school you choose. It is critical to enroll in a program that is approved by your state board of nursing. It should also be accredited by the National League for Nursing Accrediting Commission, or NLNAC.

Your LPN training will consist of both coursework, which may be conducted online or in an actual classroom, and clinical training, which must be conducted on-site at a local healthcare facility. It largely mirrors the design of the NCLEX-PN licensing exam, which must be passed in order to obtain an LPN license. If you are able to complete this training on a full-time basis, you should be finished in one year. If you can only complete it on a part-time basis due to work or family obligations, however, it may take up to two years.

Passing the NCLEX-PN Licensing Examination

- Your LPN training program should properly prepare you for the exam, which is given on computers at test sites around the country. The exam consists of up to 205 multiple-choice questions and a clinical skills section during which you must demonstrate proficiency in key nursing skills. To register for the exam, you must show that you have passed an approved training program and pay the registration fee, which is currently around $200. You will receive your results on-site, and they will also be submitted to the state board and sent to you in the mail, along with the license if you passed.

Submitting the Application for Your LPN License

- In addition to the above steps, you have to formally apply for your LPN license. You may be guided along to do so as a part of your LPN training. You may have the opportunity to apply for your license while you are still in training, but it depends on the state where you are located and on the program in question. If you do apply while still in training, your application will remain pending until your exam results are available. As soon as you pass the NCLEX-PN, your LPN license will be issued.

Receiving and Using Your LPN License

- Upon receiving your LPN license, it is important to look over all of the information to ensure that it is accurate. Your license will only be valid in the state in which you will be working. If you move to a non-NLC state at some point, you will have to obtain an endorsement for your LPN license to make it valid there. As long as the information on your license is correct, you can include it when applying for LPN jobs. In addition to providing prospective employers with a physical copy of your license, you should include your license information right on your resume.

Renewing Your LPN License

- Your LPN license is valid for two years. Sometimes, LPN licenses are initially only valid for a few months during what is regarded as a probationary period. It is important to remember the expiration date of your license and to take the necessary steps ahead of time to keep it from lapsing. You may have to prove that you have been working as an LPN, or you may have to complete continuing education credits to renew your license. Check with your licensing body so that you know what to expect when the time comes.
Fortunately, LPN licensing requirements are fairly straightforward in most states. Just remember that you aren't finished after obtaining your license. You are still responsible for keeping it valid and for renewing it as needed. As long as you do, you will always be eligible to apply for LPN jobs.