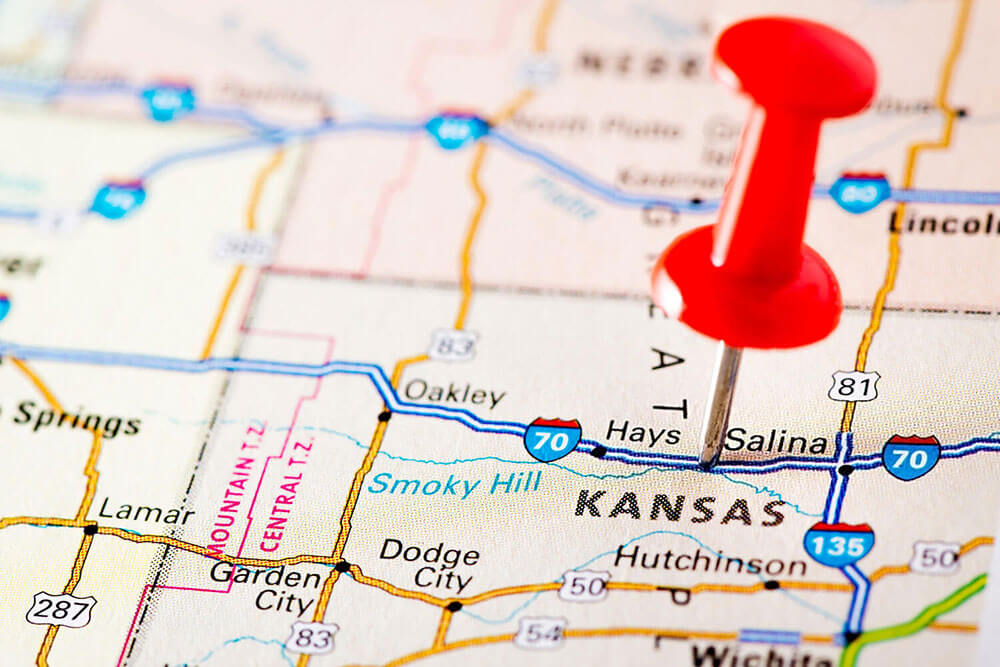 Becoming a licensed practical nurse, or LPN, is one of the best ways to break into the field of nursing. If you live in Kansas, aspire to be a nurse and want to get the ball rolling as quickly as possible, you're in luck: LPNs in Kansas have it good. They have access to thousands of jobs across the state.
Another huge perk of becoming an LPN is that it only usually takes 12 to 18 months to complete the necessary training. In Kansas, you must complete a board-approved LPN program to be eligible to sit for the licensing exam: the NCLEX-PN. It is essential to select a program that is reputable, that has the proper credentials and that will prepare you to take and pass the exam the first time. We have recommendations for LPN programs around the state below, but read on to learn more.
Top LPN Programs in Kansas
Given what you know now, you should understand the importance of selecting a quality LPN training program when launching a career as an LPN. These programs are designed to prepare you for the NCLEX-PN licensing exam, which you must pass to obtain your license.
When searching for LPN programs in Kansas, make sure that they are approved by the Board of Nursing. Contact the board if there is any doubt. Also, ask for each program's NCLEX pass rates, and stick with schools whose rates are at least 95 percent or higher.
To help you find a great program, here's a list of some of the most reputable and popular LPN programs in Kansas:
Barton County Community College

245 NE 30 Rd,

Great Bend, KS 67530

(620) 792-2701

Coffeyville Community College

400 W 11th St,

Coffeyville, KS 67337

(620) 251-7700

Colby Community College

1255 S Range Ave,

Colby, KS 67701

(785) 462-3984

Dodge City Community College

2501 N 14th Ave,

Dodge City, KS 67801

(620) 225-1321

Donnelly College

608 N 18 St,

Kansas City, KS 66102

(913) 621-8700

Flint Hills Technical College

3301 W 18th Ave,

Emporia, KS 66801

(620) 343-4600

Garden City Community College

801 Campus Dr,

Garden City, KS 67846

(620) 276-7611

Highland Community College

606 W Main St,

Highland, KS 66035

(785) 442-6000

Hutchinson Community College

1300 N Plum St,

Hutchinson, KS 67501

(620) 665-3500

Johnson County Community College

12345 College Blvd,

Overland Park, KS 66210

(913) 469-8500

Kansas City Kansas Community College

7250 State Ave,

Kansas City, KS 66112

(913) 334-1100

Manhattan Area Technical College

3136 Dickens Ave,

Manhattan, KS 66503

(785) 587-2800

NCK Tech

3033 US-24,

Beloit, KS 67420

(800) 658-4655

Neosho County Community College

800 W 14th St,

Chanute, KS 66720

(620) 431-6222

Pratt Community College

348 KS-61,

Pratt, KS 67124

(620) 672-6937

Salina Tech

2562 Centennial Rd,

Salina, KS 67401

(785) 309-3109

Seward County Community College

1801 N Kansas Ave,

Liberal, KS 67901

(620) 624-1951

Washburn Tech University

5724 SW Huntoon St,

Topeka, KS 66604

(785) 273-7140

WSU Tech

4004 N Webb Rd,

Wichita, KS 67226

(316) 677-9400
Neighboring States: Colorado | Missouri | Nebraska | Oklahoma
LPN Licensing Requirements in Kansas
What does it take to earn an LPN license in the state of Kansas? Licensing in the state is administered by the Kansas Board of Nursing, and several requirements must be met before a license will be issued. Pave the way for a smooth, easy time by familiarizing yourself with the most important ones:
Complete a state-approved LPN training program. This usually takes 12 to 18 months.
Within two years of graduating from your program, submit an application to the Kansas Board of Nursing. Include a valid photo; official transcripts from your training program; proof of registration for the NCLEX-PN; and a fingerprint card with a signed waiver.
Take and pass the NCLEX-PN licensing exam, which is administered at test sites around the state on dates throughout the year.
In July 2019, Kansas joined 30 other states in implementing the NLC. If you have a valid multistate LPN license from another NLC state, you can start working in Kansas right away and vice versa.
In Kansas, LPN licenses expire every two years on the last day of the licensee's birth month of the even or odd year the licensee was born. To renew your license, you must provide proof of having completed 30 hours of continuing education within the preceding two-year period.
Kansas Board of Nursing
In addition to applying for your license to the Kansas Board of Nursing, all of your licensing needs will be handled through that agency. Therefore, it helps to keep their contact information handy. Here it is:
Kansas State Board of Nursing
900 SW Jackson St #1051, Topeka, KS 66612
Phone: (785) 296-4929
Fax: (785) 296-3929

LPN Salary & Employment Outlook in Kansas
Although tuition for LPN programs varies based on many factors, you can expect to invest a decent amount of money, time and effort to pursue your LPN license. It is wise to ensure that you'll get a good return for this investment, and one way to do that is by looking at the current salary and employment outlook for LPNs in the state.
According to the U.S. Bureau of Labor Statistics, LPNs in Kansas earn a mean wage of $51,700 per year, which is equal to $24.86 per hour. Nationally, average annual pay for LPNs is $55,860, which is equal to $26.86 per hour. While LPNs in this state earn less than average, the cost of living in most parts of Kansas is pretty low. Also, factors like experience and education play a role in earning potential too.
As far as employment outlook goes, the picture is pretty good for LPNs in Kansas. The BLS projects that the LPN field in the state will grow by around 9 percent from 2014 to 2024. Although this is less than the national growth rate for the field, which is 16 percent, it means that more than 200 LPN jobs should be added around the state every year during that period.
LPN Salaries in Kansas By Area
You may be able to earn more as an LPN in Kansas depending on where you live. Consult the list below to see if it's worth it to relocate to a different metro region to access better compensation:
| Area | Total Employments | Avg. Hourly Wage | Avg. Annual Salary |
| --- | --- | --- | --- |
| Topeka | 870 | $24.90 | $51,800 |
| Lawrence | 140 | $24.38 | $50,710 |
| Wichita | 1,420 | $23.92 | $49,740 |
| Manhattan | 150 | $23.90 | $49,720 |
Source: U.S. Bureau of Labor Statistics (BLS) May 2022
As you can see, there is a pretty big difference in pay between someplace like Kansas City and someplace like St. Joseph. If you were to move from St. Joseph to Kansas City, you could potentially earn several thousands more dollars per year.
Get the ball rolling on your career as an LPN in Kansas by finding a training program in your area today.