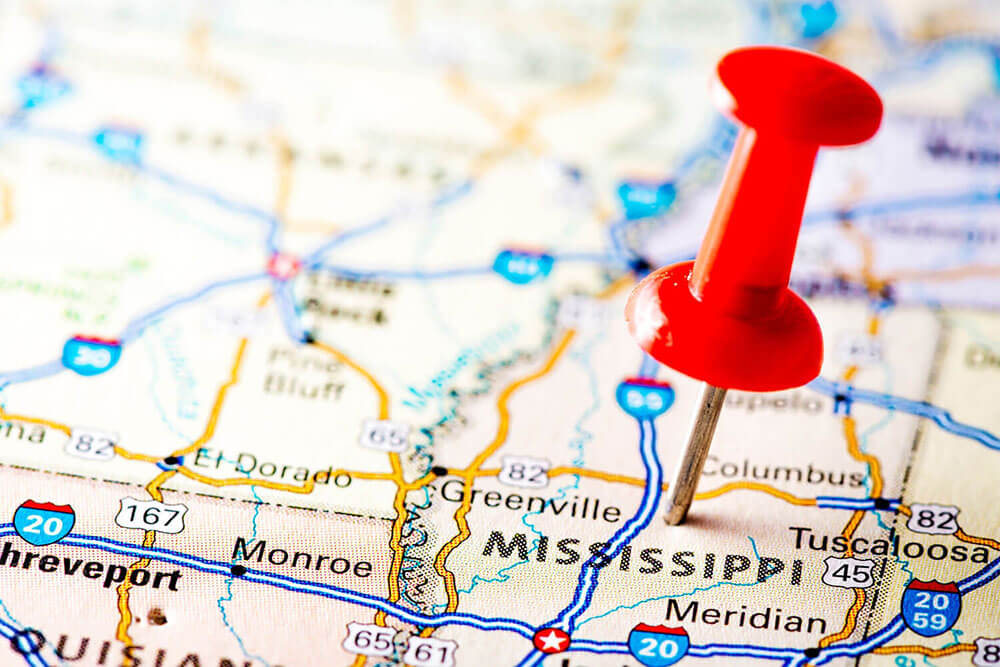 If you're thinking about becoming a licensed practical nurse, or LPN, in Mississippi, you've come to the right place. On this page, get up to speed regarding LPN licensing requirements and more in the Magnolia State. Learn what to expect in terms of salary and employment outlook, and get recommendations for some of the top LPN training programs in the state.
In Mississippi, as with most other states, you must obtain an LPN license to be eligible to work in this profession. The State Board of Nursing handles all manner of licensing business, and it has a strict list of requirements that must be met. The first one is completing a training program that's approved by the Mississippi State Board of Nursing, and it is wise to take your time while investigating the available options. This is a great place to start, so read on to learn more.
Top LPN Programs in Mississippi
Zeroing in on the right LPN training program can be daunting simply because there are so many options out there. Across the state of Mississippi, you'll find dozens of programs that will prepare you to take and pass the NCLEX-PN. However, it is crucial to choose a program that is approved by the Mississippi State Board of Nursing, and you should also check each program's NCLEX-PN pass rates to confirm that students are properly prepared. Try to enroll in one with a pass rate of 95 percent or higher.
To help you get started with your search, here are some of today's top LPN programs in Mississippi:
Coahoma Community College

3240 Friars Point Rd,

Clarksdale, MS 38614

(662) 627-2571

East Central Community College

275 W Broad St,

Decatur, MS 39327

(601) 635-2111

East Mississippi Community College

1512 Kemper St,

Scooba, MS 39358

(662) 476-8442

Hinds Community College

3925 Sunset Dr,

Jackson, MS 39213

(601) 987-8107

Holmes Community College

1 Hill St,

Goodman, MS 39079

(662) 472-2312

Itawamba Community College

602 W Hill St,

Fulton, MS 38843

(662) 862-8000

Jones County Junior College

900 S Court St,

Ellisville, MS 39437

(601) 477-4000

Meridian Community College

910 Hwy 19 N,

Meridian, MS 39307

(601) 483-8241

Mississippi Delta Community College

Hwy 3 & E Cherry St,

Moorhead, MS 38761

(662) 246-6322

Mississippi Gulf Coast Community College

Old Hwy 49,

Perkinston, MS 39573

(601) 928-5211

Northeast Mississippi Community College

101 Cunningham Blvd,

Booneville, MS 38829

(662) 728-7751

Northwest Mississippi Community College

4975 US-51,

Senatobia, MS 38668

(662) 562-3200

Pearl River Community College

5448 US 49,

Hattiesburg, MS 39401

(601) 554-5555

Southwest Mississippi Community College

1156 College Dr,

Summit, MS 39666

(601) 276-2000
Neighboring States: Alabama | Arkansas | Louisiana | Tennessee
Many of these programs offer online components as well, and these hybrid programs are great for busy, working adults.
LPN Licensing Requirements in Mississippi
Certain requirements must be met to obtain an LPN license in Mississippi. Prior to embarking on this process, it helps to understand these requirements and to know what to expect. Basic licensing requirements for LPNs in Mississippi are as follows:
Complete a state-approved LPN training program. Note that this usually takes anywhere from 12 to 18 months
Submit an application for an LPN license to the Mississippi State Board of Nursing. Include official transcripts from your state-approved training program listing the date of completion and the degree awarded and authorization to perform a criminal background check
Register for, take and pass the NCLEX-PN licensing examination. This exam is administered on dates throughout the year at testing sites across Mississippi
As a member of the Nurse Licensure Compact, or NLC, Mississippi allows LPNs from other NLC states to practice in the state as long as they hold a multistate license in their home state. To transfer a license from a non-NLC state, contact the Mississippi State Board of Nursing to learn about the endorsement process.
LPN licenses in Mississippi expire on December 31 of odd-numbered years, and it is important to be proactive about renewal to avoid a lapse.
Mississippi State Board of Nursing
When you apply for your LPN license, you'll submit your application to the Mississippi Board of Nursing. In the future, this is the same agency you will contact for assistance regarding your license, including renewals and transfers.
Contact information is as follows:
Mississippi Board of Nursing
713 S Pear Orchard Rd #3rd, Ridgeland, MS 39157
Phone: (601) 957-6300
Fax: (601) 957-6301

LPN Salary & Employment Outlook in Mississippi
Don't invest your time, money and effort into any career without confirming that you will be able to make a decent living and have access to plenty of jobs.
According to the U.S. Bureau of Labor Statistics, LPNs in Mississippi earn, on average, $45,730 per year, or $21.99 per hour. This is lower than the national average pay for LPNs, which is $54,620, or $26.26 per hour. However, Mississippi has a low cost of living, and LPNs there do well.
What about employment outlook for LPNs in Mississippi? Are there enough jobs out there? According to the BLS, the LPN field in this state is expected to grow by a rate of 8 percent from 2014 to 2024. Although this is roughly half of the nationwide job growth rate for LPNs, which is 16 percent, it still means that every year during that 10-year period, around 210 new LPN jobs will be added around the state. As you will see below, different parts of the state have different salaries and job opportunities for LPNs.
LPN Salaries in Mississippi By Area
You probably already know how LPNs earn more in some states than in others. The same concept applies on the state level, and Mississippi is no exception. Average salaries for LPNs vary widely from one part of the state to another, and it helps to have an understanding about which regions offer the best opportunities. Refer to this list for info:
| Area | Total Employments | Avg. Hourly Wage | Avg. Annual Salary |
| --- | --- | --- | --- |
| Gulfport-Biloxi-Pascagoula | 840 | $23.21 | $48,270 |
| Jackson | 1,880 | $22.05 | $45,860 |
| Hattiesburg | 540 | $20.13 | $41,870 |
Source: U.S. Bureau of Labor Statistics (BLS) May 2022
Kick-start your nursing career by selecting and enrolling in an LPN training program in Mississippi today!