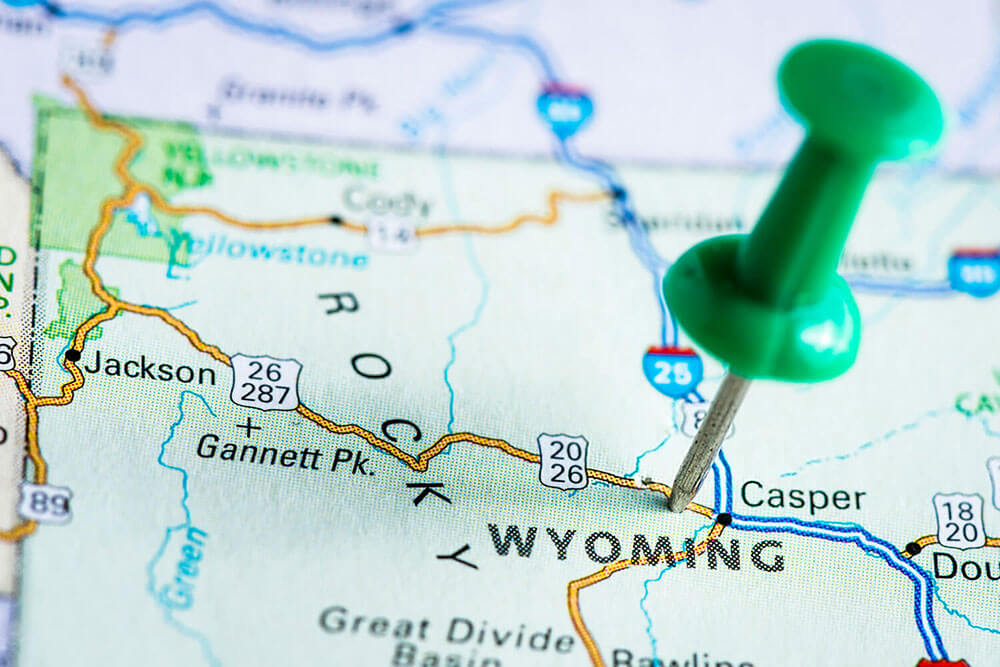 If you live in the state of Wyoming, want to become a nurse but need to start earning competitive pay as soon as possible, training to become a licensed practical nurse may be the answer. In WY, as in virtually all other states, LPNs enjoy excellent job security, and they tend to receive competitive pay and benefits. The best thing of all is that in most cases, it takes only 12 to 18 months to meet the necessary licensing requirements.
Before you can sit for the licensing exam and apply for your LPN license, you must complete a training program that's approved by the Wyoming State Board of Nursing. Just because it's approved doesn't mean it's right for you, however, so take your time while researching the available options. You'll find recommendations for top LPN programs in WY below too.
LPN LICENSING REQUIREMENTS IN WYOMING
Licensing requirements for LPNs in Wyoming are established and enforced by the Wyoming State Board of Nursing. Get up to speed about these requirements and the various steps that must be completed to get through the process as quickly and efficiently as possible. Some of these requirements include:
Enrolling in and completing an LPN training program that is approved by the Wyoming State Board of Nursing. Expect this training to take anywhere from 12 to 18 months to complete.
Submitting an application for LPN licensure by examination to the Wyoming State Board of Nursing, including with it official transcripts from your training program with the date of graduation and degree type noted; copies of your social security card and government ID; and a fingerprint card for a criminal background check.
Sitting for and passing the NCLEX-PN, the licensing exam for LPNs. This exam is administered at test locations around Wyoming on dates throughout the year.
Wyoming belongs to the Nurse Licensure Compact, or NLC. If you possess a valid multistate LPN license from any NLC state, then, you can simply start practicing in WY as an LPN. If you hold an LPN license in a non-NLC state and want to transfer it to WY, consult with the Wyoming State Board of Nursing to find out how to do that.
In WY, LPN licenses expire December 31 every even year. At the time of renewal, you must meet the state's competency requirements. You must either have worked as an LPN for at least 500 hours over the last two years or for at least 1,600 hours over the last five years.
Wyoming State Board of Nursing
When you apply for an LPN license in Wyoming, you submit your application to the Wyoming State Board of Nursing. This agency also handles things like transfers and renewals, so keep its contact information handy:
Wyoming State Board of Nursing
130 Hobbs Ave Suite B, Cheyenne, WY 82009
Phone: (307) 777-7601
Fax: (307) 777-3519
LPN SALARY & EMPLOYMENT OUTLOOK IN WYOMING
To become an LPN in WY, you must invest considerable amounts of time, effort and money. It makes sense to confirm ahead of time that you will get a decent return on those investments. As you'll shortly see, you will do more than okay as an LPN in Wyoming.
According to the U.S. Bureau of Labor Statistics, LPNs in Wyoming earn a mean income of $48,980 per year, which is equal to $23.55 per hour. Meanwhile, the national average salary for LPNs is $48,820, or $23.47 per hour. By simply being a resident of Wyoming, then, you should be able to find jobs that pay a bit higher than the national average for LPNs.
As far as job prospects go, the outlook is strong for LPNs in Wyoming. According to the BLS, the LPN field in WY is going to grow by a rate of 8 percent between 2014 and 2024. This is slower than the national growth rate, which is 16 percent, but it means that at least 30 additional LPN jobs will become available in the state during that time.
LPN Salaries in Wyoming by Area
LPN salaries vary widely from state to state. The same concept applies to LPN salaries and job outlook across the state of Wyoming. Depending on where you are located, you can expect to earn more or less — and to have access to more or fewer jobs — than in other parts of the state:
| Area | Total Employment | Average Hourly Wage | Average Annual Salary |
| --- | --- | --- | --- |
| Casper | 50 | $23.70 | $49,290 |
| Cheyenne | 90 | $23.49 | $48,870 |
TOP LPN PROGRAMS IN WYOMING
Before you can do anything else, you must enroll in and pass an LPN program that's approved by the State Board of Nursing. There are dozens of such programs around the state, and they aren't created equal. Some, for instance, have higher pass rates for the NCLEX-PN, so be sure to find out each program's pass rates. This reflects how well they prepare students for the licensing exam, and you must pass the exam to earn your license.
With so many state-approved LPN programs to choose from in WY, zeroing in on one can be tricky. Here are some recommendations to get you started:
Casper College

125 College Dr,

Casper, WY 82601

Laramie County Community College

1400 E College Dr,

Cheyenne, WY 82007

Northwest College

231 W 6th St,

Powell, WY 82435

Sheridan College

300 West Sinclair,

Gillette, WY 82718

Western Wyoming Community College

2500 College Dr,

Rock Springs, WY 82901
When it comes to breaking into the field of nursing, becoming a licensed practical nurse is an excellent first step. Find an approved training program in Wyoming and enroll today!