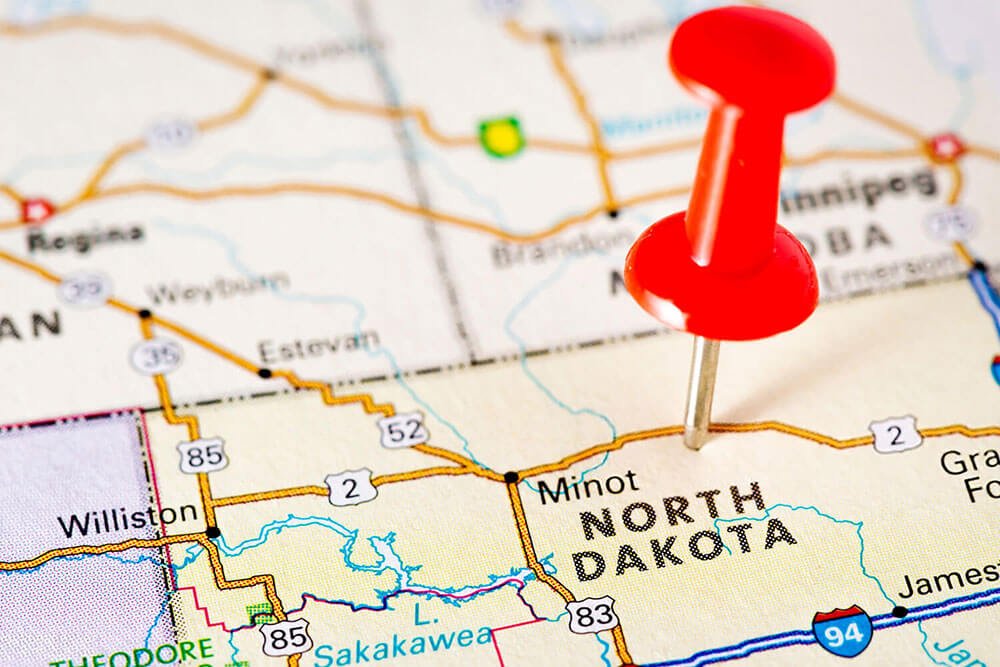 If you live in North Dakota and want to pursue a career in the field of nursing, becoming a licensed practical nurse, or LPN, is a great way to get the ball rolling. For one thing, training to become an LPN only takes around 12 to 18 months, whereas earning a Bachelor of Science in Nursing takes around four years. For another, LPNs in North Dakota enjoy almost competitive pay and benefits along with access to hundreds of jobs around the state.
The first and arguably most important step in becoming an North Dakota LPN is finding and completing an LPN training program. It must be approved by the North Dakota Board of Nursing, or you won't be permitted to sit for the licensing exam, the NCLEX-PN. It should also have a solid reputation. Find recommendations for proven LPN programs in North Dakota along with a lot of other useful info below.
Top LPN Programs in North Dakota
Although becoming an LPN is fairly simple, finding a suitable LPN training program can be tough. Part of the problem is that there are dozens of programs out there, and some are far better than others. In addition to ensuring that the program that you choose is approved by the North Dakota Board of Nursing, find out its pass rate average for the NCLEX-PN. Ideally, it should be 95 percent or higher.
Since it's so difficult to zero in on reputable LPN programs, here are recommendations for great ones in North Dakota:
Bismarck State College

1500 Edwards Ave,

Bismarck, ND 58501

(701) 224-5400

Dakota College Bottineau

105 Simrall Blvd,

Bottineau, ND 58318

(701) 228-2277

Dickinson State University

291 Campus Dr,

Dickinson, ND 58601

(701) 483-2507

Lake Region State College

1801 College Dr N,

Devils Lake, ND 58301

(701) 662-1600

North Dakota State College of Science

800 6th St N,

Wahpeton, ND 58075

(800) 342-4325

Sitting Bull College

9299 ND-24,

Fort Yates, ND 58538

(701) 854-8000

Turtle Mountain Community College

10145 BIA Rd 7,

St John, ND 58369

(701) 477-7862

Williston State College

1410 University Ave,

Williston, ND 58801

(704) 774-4200
Neighboring States: Minnesota | Montana | South Dakota
LPN Licensing Requirements in North Dakota
If it seems like you have a long way to go to become an LPN in North Dakota, don't worry. The truth is that the process is quite simple; the trick is understanding what needs to be done ahead of time. Some of the most crucial licensing requirements for LPNs in North Dakota include:
Completing an LPN training program that's approved by the North Dakota Board of Nursing. Expect it to take 12 to 18 months to complete, and note that some programs are also offered partly online.
Applying for your license by submitting an application to the North Dakota Board of Nursing. Along with it, you must submit your official transcripts from your LPN program and complete criminal background check.
Registering for, taking and passing the LPN licensing exam, the NCLEX-PN. You can choose from testing locations across the state, and the test is administered on dates throughout the year.
North Dakota belongs to the Nurse Licensure Compact, or NLC. Therefore, if you have a valid multistate LPN license from another NLC state, you can just start practicing here. Otherwise, you may be able to transfer a license through an endorsement process.
In North Dakota, LPN licenses expire every two years. Note that to renew your license, you must show that you have completed at least 12 contact hours of continuing education.
North Dakota Board of Nursing
To apply for an LPN license in North Carolina, you will submit your application to the North Dakota Board of Nursing. This agency also handles things like renewals and reinstatements, so keep its contact info on hand:
North Dakota Board of Nursing
919 S 7th St #504, Bismarck, ND 58504
Phone: (701) 328-9777
Fax: (701) 328-9785

LPN Salary & Employment Outlook in North Dakota
When it is all said and done, you will have invest decent amounts of money, time and effort into your pursuit of becoming an LPN. Therefore, prior to committing yourself in any way, you should confirm that you'll be able to not only land a job quickly but land one that pays well enough.
Fortunately, LPNs in North Dakota have it quite well, so you shouldn't encounter any trouble. According to the U.S. Bureau of Labor Statistics, for example, North Dakota LPNs earn a median salary of $53,080 per year, which is equal to $25.52 per hour. This is marginally lower than the national average pay for LPNs, which is $55,860, or $26.86 per hour. The fact that the cost of living in most parts of North Dakota is quite low makes the issue of lesser pay nonexistent.
In addition to enjoying the almost average compensation, LPNs in North Dakota can rest assured of having access to jobs now and well into the future. Per the BLS, the LPN field is projected to grow by around 17 percent between 2014 and 2024. This is slightly faster than the national growth rate of 16 percent, and it means that around 130 new LPN jobs will open up in North Dakota every year during that time.
LPN Salaries in North Dakota by Area
Of the many factors that affect how much an LPN can expect to earn, where they are located is among the most crucial. Just as LPN salaries vary from one part of the U.S. to another, they vary widely from one part of North Dakota to another, as evidenced below:
In addition to geographic location, the amount that you can expect to earn as an LPN will depend on level of experience, quality of training and many other factors.
If you are ready to get the ball rolling on an exciting career in nursing, select a training program and enroll today!