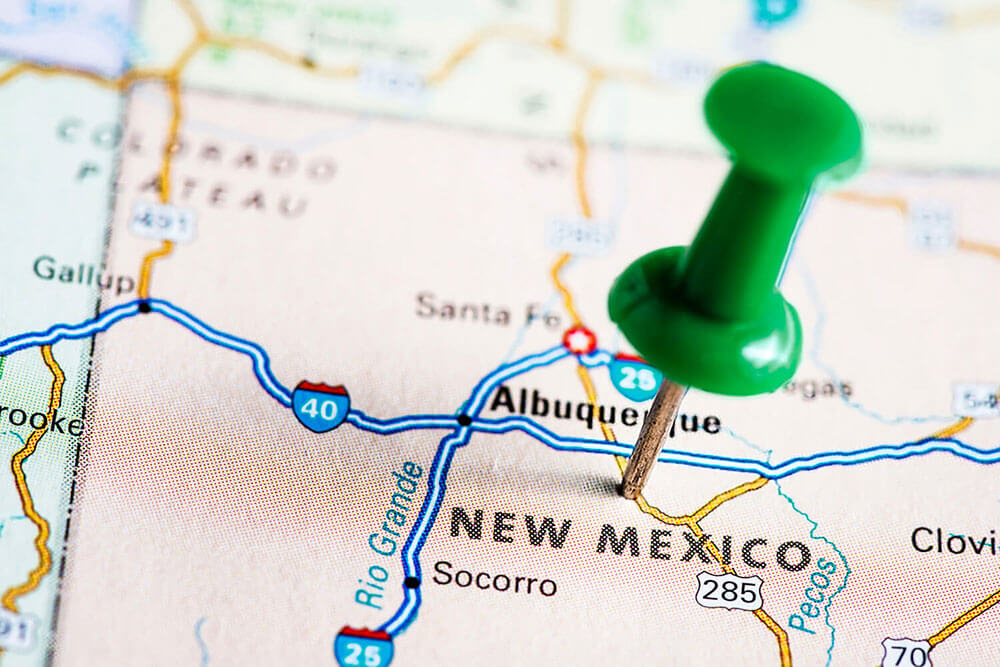 Are you looking for information about becoming a licensed practical nurse in New Mexico? You've come to the right place. Below, you will find a wealth of information about licensing requirements for LPNs, recommended schools, job and salary information and much more. With this information, you can plot your course toward becoming an LPN in the Land of Enchantment.
As you will see, several requirements must be met to become an LPN in New Mexico. The first one is unquestionably the most important: completing an approved LPN training program. To qualify to sit for the ensuing licensing exam, the NCLEX-PN, you must graduate from a program that's officially approved by the New Mexico Board of Nursing. All programs aren't created equal, however, and some are better suited for certain students than for others. Therefore, don't rush into selecting a school — and be sure to refer to the recommendations below to get started.
Top LPN Programs in New Mexico
Like many aspiring LPNs in New Mexico, you may feel somewhat overwhelmed by the sheer variety of choices when it comes to LPN training. Across the state, you can choose from dozens of training programs. Some are entirely campus-based while others include online components for more flexibility. Always confirm that a program is approved by the New Mexico Board of Nursing, and ask about their pass rate for the NCLEX-PN. Ideally, it should be 95 percent or higher.
To help you start your search, here are some recommendations for reputable LPN training programs in New Mexico:
525 Buena Vista Dr SE,

Albuquerque, NM 87106

(505) 224-3000

Dona Ana Community College (DACC)

2800 Sonoma Ranch Blvd,

Las Cruces, NM 88011

(575) 527-7540

New Mexico State University

1500 University Dr,

Carlsbad, NM 88220

(575) 234-9200
LPN Licensing Requirements in New Mexico
Learn what you need to know about fulfilling the licensing requirements for LPNs in New Mexico to ensure a smooth, easy time. Since licensing requirements sometimes change, consult with the New Mexico Board of Nursing to ensure that you are completely up to speed.
Some of the most important licensing requirements for LPNs in New Mexico include:
Completing an LPN training program that is approved by the New Mexico Board of Nursing. Note that in most cases, such programs can be completed in 12 to 18 months or so.
Submitting your application for LPN licensure by exam to the New Mexico Board of Nursing. With it, include official transcripts — they should be sent directly from your program — and complete criminal background check.
Registering for, taking and passing the NCLEX-PN, which is the official licensing examination for LPNs. It is offered at testing sites around the state on dates throughout the year.
As a member of the Nurse Licensure Compact, or NLC, New Mexico allows LPNs with valid multistate licenses from other participating states to practice in the state. If your license is from a non-NLC state, contact the board of nursing for information about endorsement options.
In New Mexico, LPN licenses expire every two years, and you must show that you have completed at least 30 hours of approved continuing education.
New Mexico Board of Nursing
You will submit your application for an LPN license to the New Mexico Board of Nursing. This same agency handles all matters pertaining to nurse licensing in the state, so keep this contact information on hand:
New Mexico Board of Nursing
6301 Indian School Rd NE #710, Albuquerque, NM 87110
Phone: (505) 841-8340
Fax: (505) 841-8347

LPN Salary & Employment Outlook in New Mexico
Although it is faster and less expensive to become an LPN than to become an RN, you are still going to devote a lot of money, time and effort to the pursuit. As a result, you'd probably like to confirm that you will enjoy competitive compensation and that you'll have access to plenty of jobs.
You should have nothing to worry about as an LPN in New Mexico. According to the U.S. Bureau of Labor Statistics, these professionals earn a median income of $50,480 per year in New Mexico, which is equal to $24.27 per hour. This is more than the nationwide average pay for LPNs, which is $48,820, or $23.47 per hour.
Thousands of LPN jobs are available in the state of New Mexico, and the number of jobs is expected to climb for the next several years. Indeed, according to the BLS, the LPN field in New Mexico will grow by a rate of 6 percent from 2014 to 2024. While this is 10-percent lower than the nationwide growth rate of 16 percent, it still means that around 80 new LPN jobs will become available in New Mexico every year during that period.
LPN Salaries in New Mexico by Area
As you probably already figured, LPN salaries vary based on numerous factors. Geography is a big one; just as LPNs earn more in some states than in others, LPNs in some parts of New Mexico earn more than others:
| Area | Total Employments | Avg. Hourly Wage | Avg. Annual Salary |
| --- | --- | --- | --- |
| Las Cruces | 280 | $25.38 | $52,780 |
| Albuquerque | 740 | $24.25 | $50,450 |
| Farmington | 60 | $22.92 | $47,680 |
| Santa Fe | 140 | $21.23 | $44,150 |
Source: U.S. Bureau of Labor Statistics (BLS)
Although it may seem like you have a long road ahead before becoming an LPN in New Mexico, the truth is that it will fly right by. The sooner that you find and enroll in a program, the faster you'll be able to apply for jobs. Find one today!