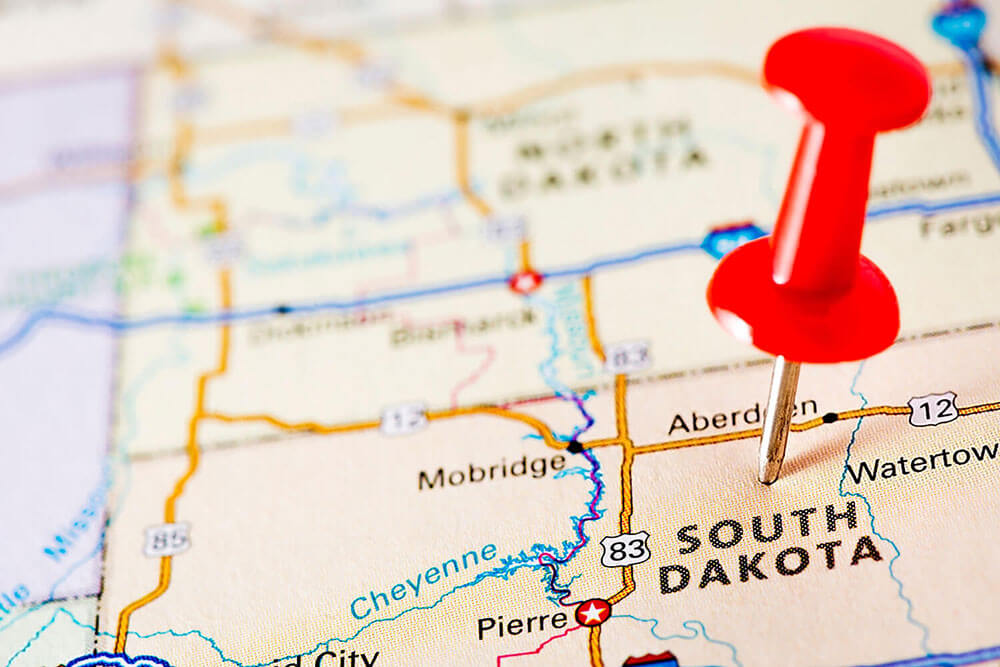 One of the quickest and easiest ways to get your foot in the door of the field of nursing is by training to become a licensed practical nurse. If you live in South Dakota and would like to get your nursing career off to a great start, then, consider enrolling in an LPN training program to begin. In just 12 to 18 months on average, you can complete your training and be ready to sit for the licensing exam. Before you know it, you'll have your license and will be able to apply for jobs.
Your future as an LPN depends largely on the quality of the training that you receive. As a result, it is smart to carefully consider reputable, state-approved LPN programs before making a decision. There are dozens to choose from, and you'll find recommendations for some of the best ones in South Dakota below.
Top LPN Programs in South Dakota
Since selecting an LPN program is among the most important steps in becoming a licensed practical nurse, you should take your time and consider as many options as possible before enrolling. Remember that any program that you choose must be approved by the Board of Nursing. It never hurts to confirm this by contacting the agency before enrolling. Also, always ask each school about its pass rates for the NCLEX-PN licensing exam, as they can be quite telling. Stick with programs with pass rates of 95 percent or higher.
To assist you in your search, here are recommendations for some of the most reputable LPN schools in South Dakota:
Lake Area Technical Institute

1201 Arrow Ave NE,

Watertown, SD 57201

(800) 657-4344

Mitchell Technical Institute

1800 E Spruce St,

Mitchell, SD 57301

(800) 684-1969

Sinte Gleska University

101 Antelope Lake Cir,

Mission, SD 57555

(605) 856-8100

Sisseton Wahpeton College

12572 BIA Hwy 700,

Sisseton, SD 57262

(605) 698-3966

Southeast Technical Institute

2320 N Career Ave,

Sioux Falls, SD 57107

(605) 367-6040

Western Dakota Tech

800 Mickelson Dr,

Rapid City, SD 57703

(605) 394-4034
Neighboring States: Iowa | Minnesota | Montana | North Dakota | Nebraska | Wyoming
LPN Licensing Requirements in South Dakota
Familiarize yourself with the basic licensing requirements for LPNs in South Dakota to get through the process as efficiently as possible. These requirements are enforced by the South Dakota Board of Nursing, and you should check with this agency if you have any questions.
Complete an LPN training program. It must be approved by the South Dakota Board of Nursing, and you can expect it to take 12 to 18 months to complete.
Submit an application for licensure by exam to the South Dakota Board of Nursing. With your application, include official transcripts directly from your training program; permission to perform a criminal background check; and the necessary fees.
Register for, take and pass the NCLEX-PN, the licensing examination for LPNs. Note that the exam is given on dates throughout the year at testing sites around the state.
Because South Dakota belongs to the Nurse Licensure Compact, or NLC, you may begin practice here if you have a valid multistate LPN license from another NLC state. If your license is from a non-NLC state, you may use the endorsement process to become licensed in South Dakota.
LPN licenses in South Dakota expire every two years on the licensee's birthday. At the time of renewal, you must provide employment verification showing you've worked at least 140 hours over the past 12 months or at least 480 hours over the last six years.
South Dakota Board of Nursing
To apply for an LPN license in South Dakota, submit your application to the South Dakota Board of Nursing. This agency is also responsible for renewals, transfers, verification and more. Its contact info is as follows:
South Dakota Board of Nursing
4305 S Louise Ave #201, Sioux Falls, SD 57106
Phone: (605) 362-2760
Fax: (605) 362-2768

LPN Salary & Employment Outlook in South Dakota
Before you invest any money, time or effort into become a licensed LPN, you'd probably like to confirm that you will come away with credentials that allow you to easily find work. One excellent source for such data is the U.S. Bureau of Labor Statistics. This agency reports that LPNs in the state of South Dakota earn a median income of $47,500 per year, which is equal to $22.84 per hour. This is quite lower than the national average salary for LPNs, which is $54,620, or $26.26. However, the cost of living in South Dakota is quite low in most regions.
As for employment outlook, the forecast is good too. According to the BLS, the LPN field in South Dakota is expected to grow by 1 percent from 2014 to 2024. Although this is much, much lower than the national growth rate for LPNs, which is around 16 percent, it still means that roughly 60 new LPN jobs will open up in the state each year during that 10-year period. Now and in the future, then, you can rely on finding steady employment as an LPN in South Dakota.
LPN Salaries in South Dakota by Area
Many factors play a role in determining how much an LPN can expect to be paid. In addition to things like education and level of experience, where you are located profoundly impacts both job opportunities and compensation. It might be that by relocating elsewhere in the state, you can earn more:
Although it may seem like you have a long way to go before becoming an LPN, the truth is that you will get there far faster than you think. By finding and enrolling in an LPN program in South Dakota soon, you will be that much closer to obtaining your license and being eligible to apply for jobs.