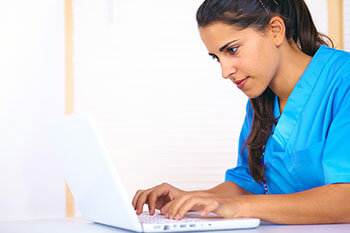 Even though Licensed Practical Nurses, or LPNs, are entry-level nursing professionals, they are still regulated by state boards of nursing. As a result, you must possess a valid LPN license to be legally employed. You initially obtain this license by completing LPN training and taking and passing the NCLEX-PN licensing exam. This process prepares you for the rigors of working as an LPN. Those challenges don't lessen over time, and it's important for LPNs to remain on top of their skills. Therefore, LPN licenses expire and must be renewed every two years in almost all states.
A lapsed LPN license is a major problem. If you are currently employed, you might lose your job. If you are trying to find a job, you won't be able to find employment. Fortunately, however, dealing with a lapsed LPN license isn't terribly difficult. Learn more by reading on below.
Step 1: Familiarize Yourself With LPN Licensing Basics
Ignorance is not an excuse for allowing your LPN license to expire. It is your responsibility to keep track of the status of your license and to be proactive about renewing it. Before you get your license in the first place, familiarize yourself with LPN licensing basics:
Renewal Frequency

- First, check the expiration date of your LPN license as soon as you receive it. This information should be prominently displayed on the actual license or within your record. Find out if there's a shorter renewal period for brand-new LPN licenses. Set reminders in your calendar a few months before expiration to ensure that you act in a timely manner.

Reinstatement Requirements

- Nobody plans to let their LPN license expire. However, it happens even to very organized people. You may not intend to let your license lapse, but it doesn't hurt to know what to do in case it happens. Contact your state board of nursing, or visit its website, for specific information. For example, you may need to complete additional training or even go through LPN training all over again. A renewal fee is always required, but you may also be assessed a fee for allowing your license to lapse.

Requirements By State

- Each state has its own set of rules regarding nursing licensing. This applies to LPN licensing renewals. Most state boards of nursing provide in-depth information about LPN license requirements right on their websites. That way, you can educate yourself about the ins and outs of LPN licensing in the state where you will be working, so you will be prepared to act if and when the time comes.
Step 2: Check the Status of Your LPN License
You should always check the status of your license before taking steps to reinstate it. Sometimes, incorrect information is contained on the record, and it can affect your ability to have it reinstated. You can also do this to find out exactly when it expired. The next steps that you take may vary depending on how long it has been. For example, if it expired long enough ago, you may not be able to reinstate it at all, but instead might have to go through the training and everything else all over again.
Step 3: Complete Your Continuing Education Requirements
If you allow your LPN license to expire, you will almost certainly have continuing education requirements to contend with to have it reinstated. Even when renewing a valid license, LPNs often must provide proof of continuing education. This requirement doesn't tend to be quite as intense for LPNs as it is for RNs and APRNs, but it is still something that must be taken care of before getting a new license. In fact, LPNs sometimes only have to show that they have worked a minimum number of hours within a certain period of time to meet this requirement. However, they sometimes must complete additional training.
Step 4: Retake the Exam, If Necessary
In the unfortunate event that your LPN license expired far too long ago to be reinstated easily, you will most likely have to take the NCLEX-PN licensing exam again. Sometimes, you can do so without having to undergo training again. In some cases, however, you may have to start all over and complete another LPN training program. Fortunately, very few LPNs have to deal with this, as most are diligent about maintaining their licenses.
Step 5: Apply for Reinstatement
The process of reinstating an expired or lapsed LPN license varies from one state to the next. However, you typically must apply for reinstatement, and it can usually be done online. You will have to provide an array of information, including your full name, your date of birth, your social security number, your driver's license number, and your LPN license number. If continuing education was required, you will have to provide proof that you have fulfilled that requirement as well. Unlike with renewal, reinstatement isn't automatic. You can expect to wait a few weeks before receiving your reinstated license.
Step 6: Pay the Reinstatement Fee
Finally, you will have to pay a reinstatement fee to bring your LPN license current again. In most states, it costs around $50 to renew an LPN license. With lapsed licenses, however, additional fees usually apply. You may be charged an extra fee for allowing your license to expire, or you may face an additional reinstatement fee of some kind. Having to pay this may be frustrating, but you can avoid it in the future by maintaining the status of your LPN license.
In general, it's much better to be proactive about maintaining your LPN license so you can avoid lapses and other issues. However, things sometimes happen in life. If you find yourself with a lapsed LPN license, act quickly to get it back to continue working as an LPN.