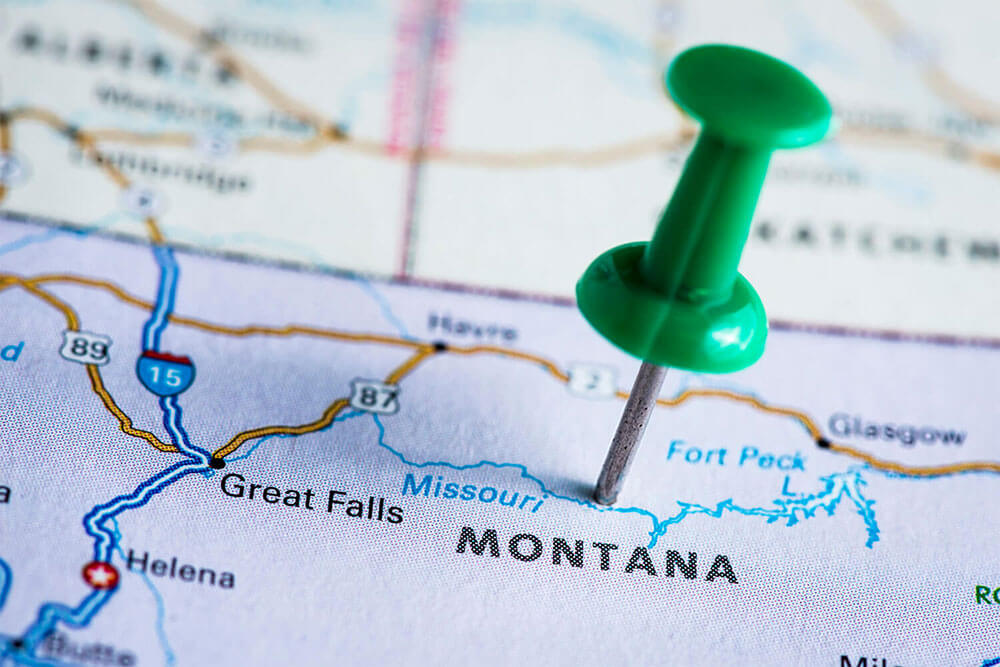 Need info about becoming a licensed practical nurse in Montana? You've landed on the right page. As you will see below, we've compiled a wide array of useful information about working as an LPN in the Big Sky State. Due to its somewhat sparse population, Montana doesn't employ nearly as many LPNs as many other states. Still, LPNs can take their pick from tons of opportunities in many metro regions.
With that all being said, the most integral step in the process of becoming an LPN in MT is enrolling in, completing and passing an LPN program that's approved by the Montana State Board of Nursing. In most cases, this takes around 12 to 18 months. However, all programs aren't created equal, and it's essential to take your time and to explore the available options. You can get a head start by checking out recommendations for LPN programs in MT below.
Top LPN Programs in Montana
Given that completing a state-approved LPN program is the first and most important step in the process of becoming a licensed practical nurse in Montana, it is wise to take your time exploring the available options. Always confirm that a program is officially approved by the Montana State Board of Nursing to avoid problems. While you are at it, contact each school to find out its pass rate for the NCLEX-PN. Ideally, the program that you choose should have a pass rate of 95 percent or more.
Get your search going by considering these top LPN programs in MT:
Blackfeet Community College

504 SE Boundary St,

Browning, MT 59417

(406) 338-5441

City College of Montana State University

1500 University Dr,

Billings, MT 59101

(406) 657-2011

Flathead Valley Community College

777 Grandview Dr,

Kalispell, MT 59901

(406) 756-3822

Great Falls College

2100 16th Ave S,

Great Falls, MT 59405

(406) 771-4300

Helena College

1115 N Roberts St,

Helena, MT 59601

(406) 447-6900
Neighboring States: Idaho | North Dakota | South Dakota | Wyoming
LPN Licensing Requirements in Montana
What does it take to obtain an LPN license in Montana? The process is largely similar to those of most other states, but it pays to get precise information so that you can get through the process as smoothly and easily as possible. The Montana State Board of Nursing imposes several requirements on those who wish to obtain LPN licenses; some of the most important ones include:
Completing an LPN training program that's approved by the MT State Board of Nursing. These programs typically take 12 to 18 months to complete
Submitting an application for an LPN license by exam to the Montana State Board of Nursing. You must include official transcripts directly from your approved training program
Registering for, taking and passing the NCLEX-PN LPN licensing examination, which is administered at testing sites around the state on dates throughout the year
Because Montana belongs to the Nurse Licensure Compact, or NLC, you can practice here if you hold a multistate LPN license in another NLC state.
Contact the State Board of Nursing to learn about the process if you are an LPN in a non-NLC state and want to practice in Montana.
In MT, LPN licenses expire on December 31 of whichever the type of year (even or odd) they were issued in. When applying for renewal, you must provide proof of having completed 24 hours of continuing education during that time (this requirement has been waived for the years 2020 and 2021, however).
Montana Board of Nursing
You will submit your LPN license application to the Montana Board of Nursing, and this agency also handles all other licensing needs. Keep the following contact information handy:
Montana Board of Nursing
301 S Park Ave #401, Helena, MT 59601
Phone: (406) 841-2300
Fax: (406) 841-2305

LPN Salary & Employment Outlook in Montana
Before you invest money, time and effort into training to become an LPN, you should confirm that your license will give you access to plenty of jobs that offer competitive pay.
According to the U.S. Bureau of Labor Statistics, LPNs in MT earn a mean wage of $51,740 per year, which is equal to $24.88 per hour. This is only slightly lower than the national average pay for LPNs, which is $54,620 per year, or $26.26 per hour.
In terms of job opportunities, LPNs in this state have it pretty good. Most regions are sparsely populated, so most opportunities are found in metro regions like Great Falls. According to the BLS, the LPN field in this state is expected to grow by a rate of 12 percent from 2014 through 2024. This is only slightly lower than the national growth rate for this field, which is 16 percent, and it means that around 100 new LPN jobs will be added in MT each year during that period.
LPN Salaries in Montana by Area
The amount that you can potentially earn and the opportunities that you'll find as an LPN in MT will vary depending on many factors, including where you are looking for work. As you'll see from the following list, salaries and opportunities vary widely across the state:
From start to finish, you should be able to complete your training, take the exam and apply for and receive your LPN license in just about a year or 18 months. Don't wait another minute. Investigate LPN programs in Montana and enroll in one that's right for you.