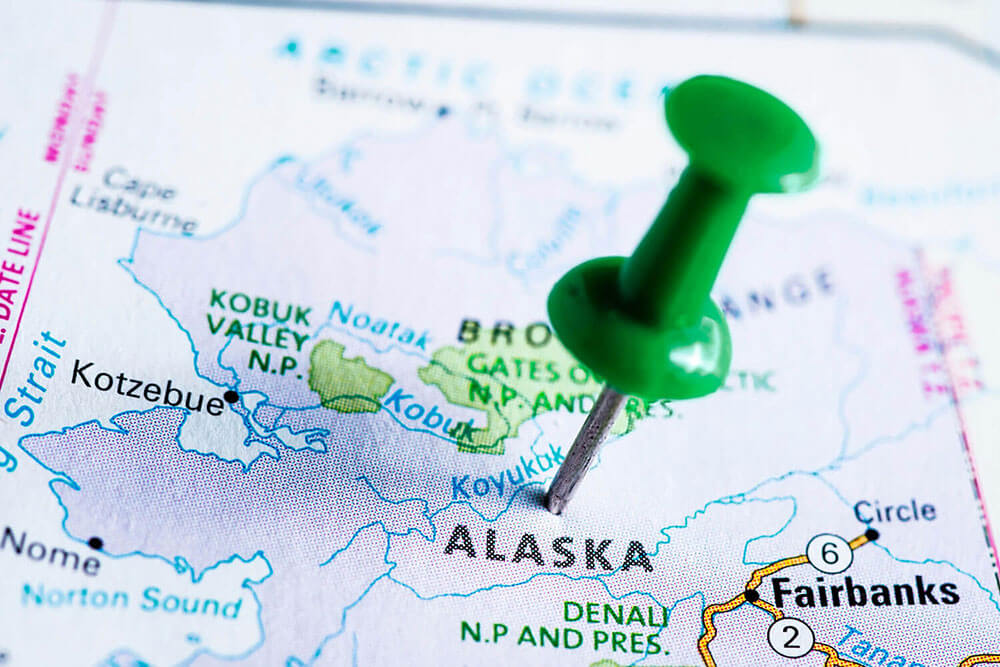 Are you looking for information about LPN programs in the state of Alaska? As with so many aspects of the state, LPN training programs are pretty scarce. That is to be expected given the vast size of the state and the comparatively tiny population. With all of that being said, if you live in Alaska and want to be an LPN, you've come to the right place.
A huge part of successfully launching a career as an LPN is understanding the steps that go into making it happen. This page includes information about Alaska LPN licensing requirements, so you can get the ball rolling on this exciting step. Without question, the most crucial aspect of becoming an LPN in Alaska is completing your training. The quality of the program that you enroll in can make or break your long-term career success, so it pays to take your time and to consider plenty of options.
Learn what you need to know to find LPN programs in Alaska by reading on below.
LPN LICENSING REQUIREMENTS IN ALASKA
To be an LPN in Alaska, you must possess a valid LPN license. Some information about Alaska LPN licensing requirements are as follows:
Complete a board-certified LPN training program
Submit a notarized application to the state board of nursing, and include a head shot that was taken in the last six months; your official LPN training transcripts; proof of registration for the NCLEX-PN; and a fingerprint card.
Take and pass the NCLEX-PN examination
LPN licenses in Alaska expire on September 30 on even-numbered years, and it's important to renew your license promptly to avoid lapses.
Alaska State Board of Nursing
All matters concerning LPN licenses in Alaska should be directed to the Alaska State Board of Nursing. This includes applying for a license, renewing a license and checking on the status of a license. Contact information is as follows:
Alaska Board of Nursing
550 W 7th Ave #1500, Anchorage, AK 99501
Phone: (907) 269-8161
Fax: (907) 269-8196
LPN SALARY & EMPLOYMENT OUTLOOK IN ALASKA
Before investing significant amounts of time and money into your LPN training, you'd probably like to ensure that you will make a decent living and will have access to jobs in the state where you reside. You will be pleased to know that opportunities abound in metro areas around Alaska, and LPNs in this state earn very competitive pay when compared with LPNs in other parts of the country.
According to the U.S. Bureau of Labor Statistics, the mean income for an LPN in Alaska in 2020 was $67,620; nationally, the average salary for an LPN is $48,820, so LPNs in The Last Frontier earn quite a bit more.
As for job outlook, LPNs in the state of Alaska shouldn't have any trouble finding work in major metro areas. However, jobs may be scarcer in the many remote and rural areas of the state. According to the BLS, there is projected to be a 14-percent increase in LPN jobs in Alaska between 2014 and 2024. This translates into approximately 20 new LPN jobs being added every year during that period. As with other parts of the country, LPNs in Alaska primarily work in nursing homes, but they're also employed in hospitals, doctors' offices, government facilities and elsewhere.
LPN Salaries in Alaska by Area
Many factors affect the average salary for LPNs in states and regions across the country. Geography plays a huge role, and this is evidenced by the varying rates of pay that LPNs receive in different parts of Alaska.
If you are launching your LPN career in Alaska and want to have access to the most job openings as well as positions that offer the most competitive pay, some areas of the state are better than others. However, salaries don't vary too widely across the state. Chances are that you can earn a great salary as an LPN regardless of where you're located in the state. Here's a quick breakdown of LPN salaries in different parts of Alaska:
| Area | Total Employment | Average Hourly Wage | Average Annual Salary |
| --- | --- | --- | --- |
| Anchorage | 180 | $33.65 | $69,990 |
| Fairbanks | 60 | $28.67 | $59,630 |
TOP LPN PROGRAMS IN ALASKA
If you're looking for LPN schools in Alaska, you've come to the right place. Kick-start your search for LPN training programs that are certified by the AK Board of Nursing by checking out the highlighted programs below. As you will find, these programs have the proper credentials, and you will be eligible to sit for the NCLEX-PN licensing examination upon successfully completing your training.
On average, LPN training takes around one year to complete. If you can only work on your training on a part-time basis, however, it may take longer. Many LPN programs in Alaska have online components, which provide a lot more flexibility for students. However, even online LPN programs in this state have on-site training requirements, as you must complete a minimum number of clinical training hours to pass.
Take your time while considering AK LPN programs to ensure that you select one that you can easily manage. It's also important to select a program that suits your budget, and tuition and costs vary considerably from one school to the next.
So, are you ready to get the ball rolling on your LPN career? Completing LPN training is the first step, and you can choose from many LPN training programs in Alaska. Browse the highlighted schools here to get started now.