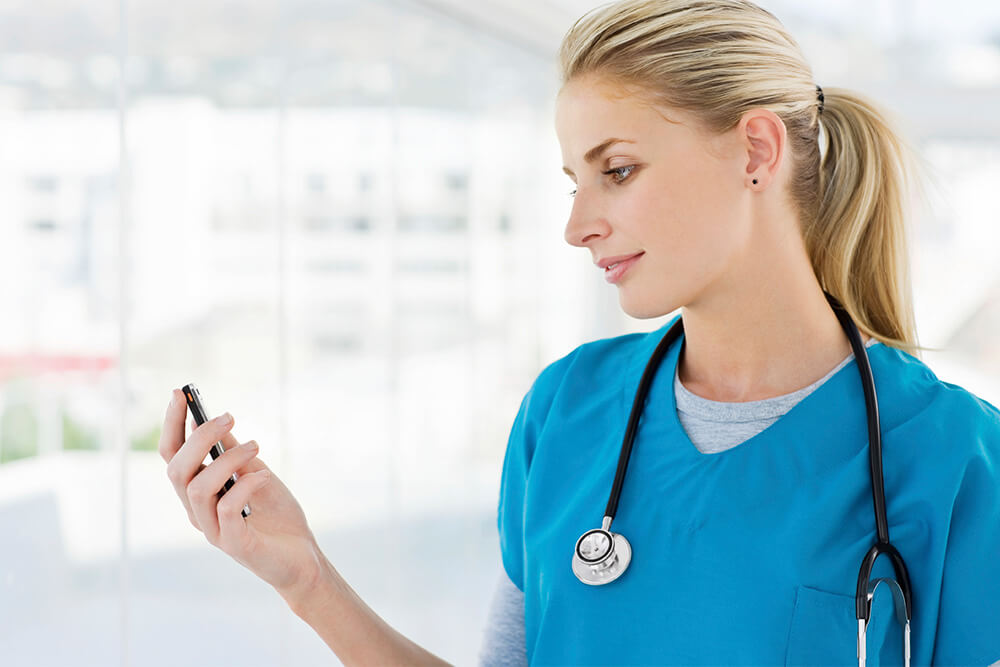 Successfully finishing an interview for a Licensed Practical Nurse, or LPN, job is a major relief. While the hardest part is over, the work isn't done just yet. Merely waiting and hoping to hear back is not an effective way to land the job that you want. Rather, you want to take a proactive approach to the situation by actively following up on your interview. There is more to it than jotting out a quick thank-you note, so keep reading to learn more.
Take Stock

- First, being as objective as possible, ask yourself how the interview went. Did you come away feeling confident about your performance? Are you worried that you came across poorly? Are there things that you meant to mention, but forgot? Perhaps there was a question that you answered less effectively than you'd intended. Regardless of the specifics, think long and hard about how the interview went to know what to say in your follow-up correspondence. Again, be objective. Just because it seems like the interview went poorly doesn't mean that it really did. It could easily just be your nervousness talking.

Follow Up Fast

- Don't play coy after sitting for an LPN interview. Follow up with the interviewer or the interview team not too long after the interview. Chances are that they will be interviewing several other people, so if you remind them of your existence at the right time, you will be better off. You might want to have an email mostly written out and ready to go. Once three to five business days have passed after your interview, you can open the saved email, tweak it as needed, and send it off.

Write an Effective Follow-Up Email

- Your initial follow-up email won't be the last of your correspondence, so there is no need to make it super elaborate. In fact, this initial correspondence should be short and to the point. Simply acknowledge that you sat for an LPN interview with them at whatever date and time. Remind them of your credentials really quickly. For example, perhaps you recently earned your LPN certification or have relevant volunteer experience. Emails can be a bit more casual, so this is also a great time to mention anything that you omitted during the interview. Wrap it up by expressing your excitement about hearing back from them in the near future.

Write a Powerful Thank-You Letter - The initial email that you send is strictly intended to remind the interviewer of the interview and of your skills. Don't leave it at that. You should also send actual letters through the U.S. mail to thank the person or people who interviewed you for your time. This will be your chance to reiterate the most pertinent examples of why you are a good fit for the job. If you were interviewed by more than one person, write unique thank-you notes to each person. Acknowledging your gratitude for their consideration is a classy and smart thing to do.

A few additional tips for follow-up thank-you letters for LPN interviews include:

Be concise

- Respect your prospective employer's time by keeping your thank-you note short and sweet.

Express enthusiasm

- Make sure that the tone of your thank-you note is friendly and enthusiastic. Remind the employer of the top skills that you possess that make you a great fit for the job, and wrap it up with your signature, phone number, and email address.

Don't Overdo It

- Use proper etiquette when following up after an LPN interview. At the very most, send a follow-up email and a single thank-you letter. If the employer mentioned a date by which you would hear back and the date has passed, it is okay to check in again to see what is going on. Keep in mind, however, that the employer is probably looking at several candidates and will need time to sort through everything. Contacting them excessively will only annoy them.

Keep These Additional Tips in Mind - There are a few more ways to effectively follow up after sitting for an LPN job interview. Consider these techniques to ensure the best odds of success:

Connect on LinkedIn

- Look for the person who interviewed you on LinkedIn, and connect with them on there. Even if the job doesn't work out, you will now be connected to someone who may be able to help you with jobs in the future. It never hurts to engage in a little networking. However, do not contact interviewers on other platforms like Facebook.

Add contact information

- Add the interviewer's email address to your contact list. That way, their future emails won't accidentally end up in your spam folder. Add their phone number to your list of contacts as well so that you recognize their number if they call you.

Be patient and keep looking

- The wheels turn slowly in many human resources departments, so it may take a few weeks before you hear back. Be patient, and don't put your eggs in one basket. Keep looking for other LPN positions, submitting your resume, and sitting for interviews. Before too long, you should be receiving plenty of job offers, and your job search will be over.
When interviewing for LPN jobs, it is important to remember that you are far from the only candidate that the interview team will meet. Don't leave and just hope for the best. Be proactive and follow up with your interviewer to ensure that they keep you in mind. Even if you don't get this job, they may have something else for you later.