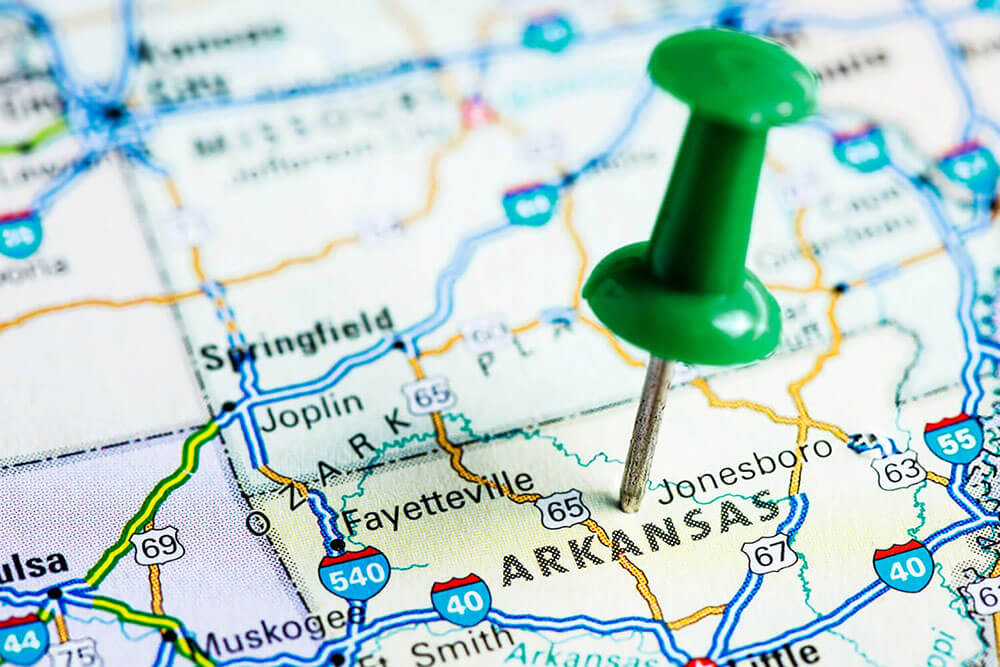 If you'd like to kick-start a career in nursing but need to start earning a paycheck quickly, becoming a licensed practical nurse, or LPN, is a great way to go. If you reside in the state of Arkansas and plan to apply for LPN jobs there, you need to study up about how to become an LPN in this state. Fortunately, it is easy and straightforward enough to do, and you can learn everything that you need to know on this page.
Regardless of where you live in Arkansas, obtaining the credentials that you need to become an LPN is a fairly standardized process. One of the most important parts of becoming a licensed LPN is completing a training program that has been approved by the state board of nursing. With that in mind, it is wise to take your time while investigating the available options. To make this easier for you, we've rounded up a list of the most popular LPN programs in Arkansas. Find that and additional information by reading on below.
LPN LICENSING REQUIREMENTS IN ARKANSAS
Every state has its own rules regarding licensing requirements for LPNs, and Arkansas is no different. Before getting started, contact the Arkansas Board of Nursing for the latest information regarding licensing in the state. In the meantime, here are the basics about licensing requirements for LPNs in Arkansas:
Complete a state-approved LPN training program and receive a diploma or certificate of completion.
Two months before graduating from your program, submit an application for your LPN license to the board of nursing. It should include your official transcripts; proof of your social security number; a criminal background check; and verification of your date of graduation.
Take and pass the NCLEX-PN licensing examination, which is conducted several times a year at testing locations around the state.
In Arkansas, LPN licenses expire every two years on the last day of the licensee's birth month in the same kind of year (even or odd numbered year) as the licensee's birth year. Make sure to set up a reminder so that you apply to renew your license in a timely manner and avoid lapses or other problems.
Arkansas Board of Nursing
In addition to having to apply for your LPN license with the board of nursing, all business relating to LPN licenses must be handled through this entity. Keep their contact information handy:
Arkansas State Board of Nursing
1123 S University Ave #800, Little Rock, AR 72204
Phone: (501) 686-2700
Fax: (501) 686-2714
LPN SALARY & EMPLOYMENT OUTLOOK IN ARKANSAS
Is it worth it to invest the time and money that it takes to become an LPN in Arkansas? Before taking any steps in that direction, get up to speed regarding salary and employment outlook for LPNs in the Natural State.
According to the U.S. Bureau of Labor Statistics, the annual mean salary for an LPN in the state in 2020 was $41,760, which equals around $20.08 per hour. The national average salary for LPNs, $48,820, is higher, but the cost of living in most parts of Arkansas is far lower than in many parts of the country.
How easy is it to find LPN jobs in Arkansas? The last thing that you want is to struggle to find gainful employment. Luckily, the job outlook for LPNs in Arkansas is quite good. Currently, there are approximately 12,350 LPNs employed in the state, and that figure is expected to steadily increase. Indeed, the BLS projects that between 2014 and 2024, the field will grow by around 12 percent. This means that around 470 new LPN jobs will open up each year during that period. While opportunities and compensation vary from region to region, you can expect to enjoy excellent pay and strong demand as an LPN in Arkansas.
LPN Salaries in Arkansas By Area
Your earning potential as an LPN in Arkansas is affected by many things, and geography is one of them. While experience certainly means a lot, LPNs in some parts of the state tend to earn more than LPNs in other areas. If you want to get the most bang for your buck as an LPN, it may be worthwhile to relocate to a part of the state where they earn higher than average pay. It also helps to know where jobs tend to be plentiful and where they tend to be sparser.
Here's a breakdown of LPN salaries and jobs in the top metro regions in Arkansas:
| Area | Total Employment | Average Hourly Wage | Average Annual Salary |
| --- | --- | --- | --- |
| Fayetteville-Springdale-Rogers | 1,450 | $22.52 | $46,830 |
| Little Rock-North Little Rock-Conway | 3,070 | $21.72 | $45,180 |
| Fort Smith | 1,050 | $19.97 | $41,540 |
| Pine Bluff | 350 | $19.27 | $40,090 |
| Hot Springs | 550 | $18.88 | $39,260 |
| Jonesboro | 660 | $18.35 | $38,180 |
TOP LPN PROGRAMS IN ARKANSAS
With such a large number of LPNs employed across the state, it's not surprising that a considerable number of schools in Arkansas offer LPN training. Zeroing in on the right one can be a daunting proposition, and it's crucial to enroll in a program that has been approved by the Arkansas Board of Nursing. Otherwise, you won't be eligible to take the licensing exam.
Get your search started by checking out these highly regarded LPN programs in Arkansas. Regardless of where you are located, there are sure to be plenty of options that suit your needs and budget.
Arkansas Northeastern College

2501 S Division St,

Blytheville, AR 72315

Arkansas State University

1000 W Iowa St,

Beebe, AR 72012

Arkansas State University

1600 S College St,

Mountain Home, AR 72653

Arkansas State University

7648 Victory Blvd,

Newport, AR 72112

Arkansas State University Three Rivers

One College Cir,

Malvern, AR 72104

Arkansas Tech University

1700 Helberg Ln,

Ozark, AR 72949

Baptist Health College Little Rock

11900 Colonel Glenn Rd,

Little Rock, AR 72210

Black River Technical College

1410 AR-304,

Pocahontas, AR 72455

Cossatot Community College of the University of Arkansas

183 College Dr,

De Queen, AR 71832

East Arkansas Community College

1700 Newcastle Rd,

Forrest City, AR 72335

National Park College

101 College Dr,

Hot Springs, AR 71913

North Arkansas College

1515 Pioneer Dr,

Harrison, AR 72601

Northwest Technical Institute

709 S Old Missouri Rd,

Springdale, AR 72764

Ozarka College

218 College Dr,

Melbourne, AR 72556

South Arkansas Community College

300 S West Ave,

El Dorado, AR 71730

Southeast Arkansas College

1900 S Hazel St,

Pine Bluff, AR 71603

Southern Arkansas University Tech

6415 Spellman Rd,

Camden, AR 71701

University of Arkansas

5210 Grand Ave,

Fort Smith, AR 72904

University of Arkansas at Monticello

1609 E Ash St,

McGehee, AR 71654

University of Arkansas at Monticello

1326 State Hwy 52 W,

Crossett, AR 71635

University of Arkansas Community College at Batesville

2005 White Dr,

Batesville, AR 72501

University of Arkansas Community College at Hope

2500 S Main St,

Hope, AR 71801

University of Arkansas Community College at Morrilton

1537 University Blvd,

Morrilton, AR 72110

University of Arkansas Phillips Community College

1210 Ricebelt Ave,

DeWitt, AR 72042

University of Arkansas Pulaski Technical College

3000 W Scenic Dr,

North Little Rock, AR 72118

University of Arkansas Rich Mountain

1100 College Dr,

Mena, AR 71953
In the space of about a year, you can complete the requirements to become a licensed LPN in the state of Arkansas. Since completing your training is the first step, start exploring LPN schools in Arkansas now. Before you know it, you will be applying for LPN jobs and launching your career.