If you have earned your Licensed Practical Nurse, or LPN, license, congratulations! A lot of work goes into becoming an LPN, and you should be proud of your accomplishment. In a perfect world, a great LPN job would fall right into your lap. In reality, though, there are tricks involved in tracking down the perfect position. Searching for LPN jobs for the first time can be daunting, but you'll find a wealth of resources on this site that will make it as easy as can be.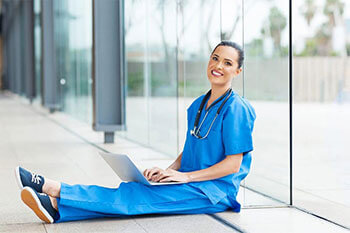 Review helpful tips for landing the perfect LPN job the first time. A few top tips to keep in mind include:
Take time to put together a great resume. If necessary, pay someone to create one for you.
Create unique cover letters for every job that you apply for – it will help you stand out and show that you are serious.
Do some networking. Get in touch with contacts from your LPN training days for job leads.
Practice answering common LPN interview questions.
Be patient! There are plenty of LPN jobs, and it pays to take your time to find the right one.
Read Full Article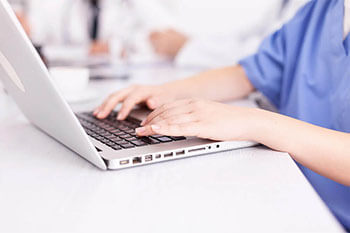 Like most people, you probably have little or no experience in writing resumes. Given that this is the first impression that a prospective employer gets, it pays to put effort into creating one. Pick up useful LPN resume writing tips, including:
Include pertinent information about your LPN license, and make sure that it is accurate.
Highlight your top skills and provide examples.
If possible, include volunteer work or internships that you have completed.
Have a friend review your resume for errors and adjust accordingly.
Include any specializations or other credentials that you have earned.
Read Full Article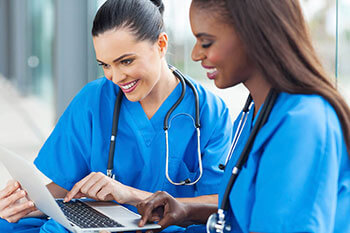 Although demand is high for LPNs around the country, putting a little extra effort into your job hunt is always worth it. Cover letters are a case in point. The primary advice here is to always include one. Some additional tips include:
Create a unique cover letter for every position that you apply for - employers can spot a copy-paste job from a mile away.
Include specific information about the company where you are applying. It shows that you sincerely want to work for that specific employer.
Highlight skills that you possess that specifically apply to the position in question.
Be positive and enthusiastic.
Use your cover letter to flesh out information that you've touched upon in your resume.
Read Full Article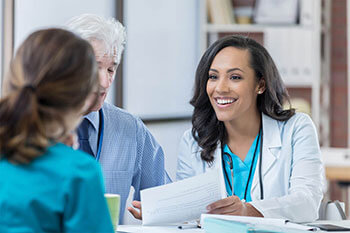 Whether you're looking for your first LPN job or are searching for a new one, sitting for interviews is always nerve-wracking. Oftentimes, the interview is your one chance to really pique an employer's interest, so it is wise to prepare beforehand. Some tips include:
Learn about the most common questions asked during LPN job interviews.
Write out answers to the most common LPN interview questions, and then practice reciting them.
Have a friend perform a mock interview so you can practice answering questions in real time.
Take care with your appearance. Dress professionally and conservatively.
Be positive! Do your best to maintain an upbeat attitude throughout the interview.
Read Full Article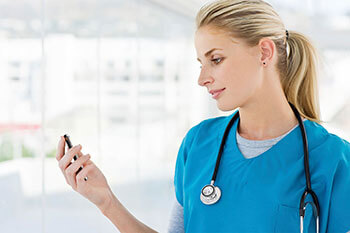 Even if it seems like you knocked it out of the park during your interview, you can easily be forgotten by interviewers, as they typically sit down with dozens of candidates. Increase your odds of getting a call back by following up with your interview. Some tips for doing so include:
Send an initial thank-you email shortly after the interview is over.
Mail a thank-you letter with a more in-depth message the following week.
If the interviewer promised you a reply by a certain date, go ahead and follow up again if you don't hear back by then.
If you are interviewed by multiple people, send individual thank-you letters to each.
In your follow-ups, rehash why you are a great candidate and give sincere thanks.
Read Full Article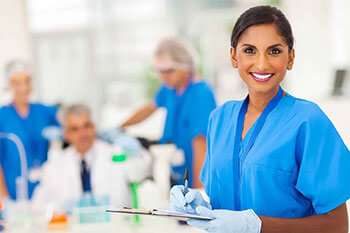 The first day working as an LPN is a big step. Some valuable tips for dealing with your first day include:
Have a mentor. If you aren't automatically assigned to one, find someone who seems friendly and knowledgeable and see if they will mentor you.
Ask lots of questions. You will be expected to, so now is the time.
Get a good night's sleep, and give yourself plenty of time to get to work so you aren't in a rush.
Don't stress about learning everyone's names today. It will come with time.
Keep your training notes with you if they help.
Read Full Article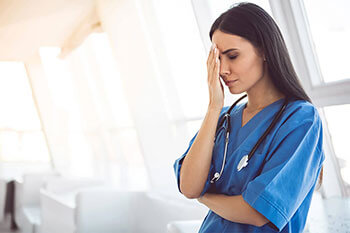 After putting in all of that work to land a great LPN job, you will quickly face another hurdle: on-the-job stress. There's a lot of it in the healthcare field, but there are also lots of ways to cope. Some ways you can do so include:
Take care of yourself by getting plenty of sleep and exercise and by consuming a healthy diet.
Ask for help if you feel too overwhelmed. Don't just grin and bear it.
Make the most of your breaks.
Learn how to take quick, rejuvenating "power naps" to recharge yourself during your shifts.
Leave your job at work. When you clock out for the day, do your best to leave work behind.
Read Full Article
From putting together a terrific LPN resume to coping with the stress that goes along with being an LPN, this site has all of the information that you need to make the most of your LPN career.