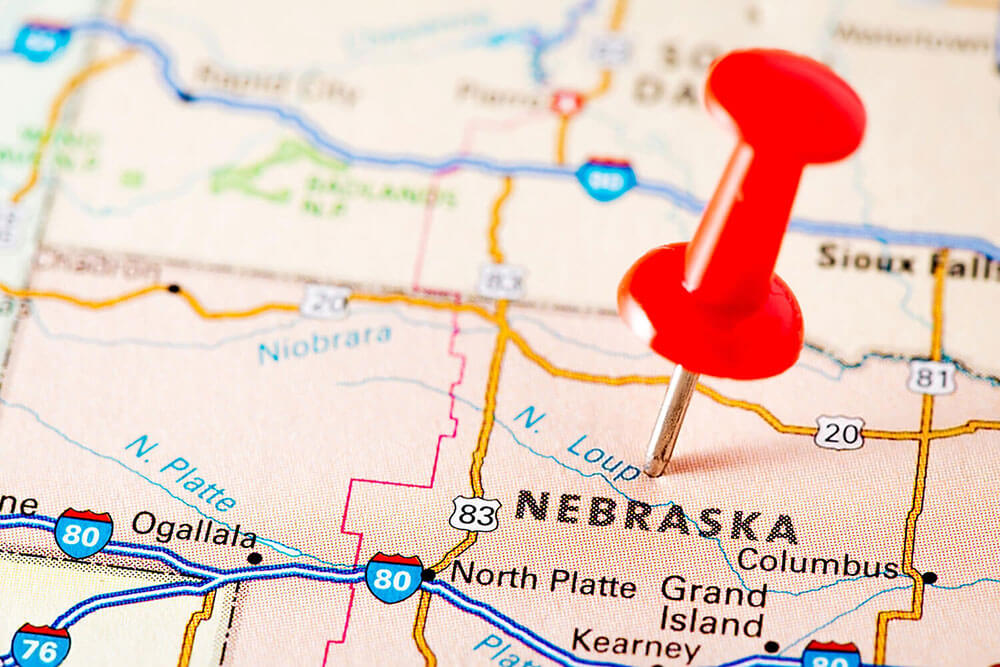 Do you aspire to be a nurse in the state of Nebraska and want to get there as quickly as possible? Becoming a licensed practical nurse, or LPN, is an excellent first step. With training that can be completed in as little as one year and ample job opportunities around the state, becoming an LPN in Nebraska is a terrific and practical way to break into the field of nursing.
While becoming an LPN in Nebraska isn't necessarily difficult, your success largely depends on the quality of the training that you receive. Therefore, it is wise to take your time while investigating LPN training programs. Select one that is approved by the state, and make sure that it properly prepares students to take and pass the licensing exam for LPNs — the NCLEX-PN.
Top LPN Programs in Nebraska
If you are ready to take the first step in becoming an LPN in Nebraska, it's time to locate a suitable LPN training program in your area. With so many options out there, zeroing in on the right one can be daunting. To assist you, we've rounded up some of the top LPN training programs in the state, which include:
Central Community College

3519 2nd Ave,

Kearney, NE 68847

(308) 338-4000

Central Community College

3134 US-34,

Grand Island, NE 68801

(308) 398-4222

Central Community College

4500 63rd St,

Columbus, NE 68601

(402) 564-7132

College of Saint Mary

7000 Mercy Rd,

Omaha, NE 68106

(800) 926-5534

Metropolitan Community College

5300 N 30th St,

Omaha, NE 68111

(402) 457-2400

Mid-Plains Community College

601 W State Farm Rd,

North Platte, NE 69101

(308) 535-3701

Northeast Community College

801 E Benjamin Ave,

Norfolk, NE 68701

(402) 371-2020

Southeast Community College

4771 W Scott Rd,

Beatrice, NE 68310

(402) 228-3468

Southeast Community College Campus

8800 O St,

Lincoln, NE 68520

(402) 471-3333

Western Nebraska Community College

1601 E 27th St,

Scottsbluff, NE 69361

(800) 348-4435
Neighboring States: Colorado | Iowa | Kansas | Missouri | South Dakota | Wyoming
When browsing LPN programs in Nebraska, always confirm that the program is approved by the Nebraska Department of Health and Human Services Regulation and Licensure. Otherwise, you will not be eligible to sit for the licensing exam, so you will just waste your time. Also check each program's average NCLEX passing rate to see how well they prepare students for the exam. Stick with programs with pass rates of at least 95 percent for best results.
LPN Licensing Requirements in Nebraska
Hit the ground running on your journey to become an LPN by familiarizing yourself with the most common licensing requirements for these health care professionals in Nebraska. These include:
Completing an LPN training program that is approved by the Nebraska Department of Health and Human Services Regulation and Licensure. This generally takes anywhere from 12 to 18 months, but some students complete it in as little as nine.
Applying for your LPN license with the Nebraska Department of Health and Human Services Regulation and Licensure, with also sending over a copy of your birth certificate or other lawful presence; official transcripts directly from your training program; and a recent wallet-sized photo.
Registering for, taking and passing the NCLEX-PN licensing exam. It is administered at testing sites around the state on dates throughout the year.
Because Nebraska is a member of the Nurse Licensure Compact, or NLC, you may practice here if you have a multistate LPN license in another NLC state. Otherwise, you must go about it through the endorsement process.
LPN licenses in Nebraska expire on October 31 of every odd-numbered year. To renew your license at this time, you must provide proof of having completed 20 contact hours of continuing education during that period.
Nebraska Board Of Nursing
When applying for an LPN license in Nebraska, you will submit your application to the Nebraska Board Of Nursing. In the future, any time that you need assistance with licensing matters, you will direct such inquiries to this agency. Therefore, make sure to keep contact info handy:
Nebraska Board Of Nursing
301 Centennial Mall S, Lincoln, NE 68509
Phone: (402) 471-4376
Fax: (402) 742-2360

LPN Salary & Employment Outlook in Nebraska
Since you will have to invest time, money and effort into obtaining your Nebraska LPN license, you'd probably like to make sure that you can find jobs and be fairly compensated when you are finished.
According to the U.S. Bureau of Labor Statistics, LPNs in Nebraska earn a mean wage of $50,680 per year, which is equal to $24.37 per hour. This is a bit lower than the nationwide average salary for LPNs, which is $54,620 per year, or $26.26 per hour. However, the low cost of living in the Cornhusker State largely offsets this disparity.
As for employment outlook, it is also very good for LPNs in Nebraska. According to the BLS, the LPN field is projected to increase by a rate of 15 percent from 2014 through 2024. This is just one percent lower than the nationwide growth rate for this field, which is 16 percent. It means that every year during that 10-year period, around 270 new LPN jobs will be added around the state. Therefore, you can expect to not only find numerous LPN jobs now, but you should continue to find them without any trouble for the foreseeable future.
LPN Salaries in Nebraska by Area
You may have noticed that LPNs in some parts of the country earn more than LPNs in other areas. The same concept applies on the state level, and you may be able to boost your earning potential by relocating to a different part of Nebraska. Similarly, job availability varies by region. Here's some basic information about LPN salaries and jobs by area in Nebraska:
| Area | Total Employments | Avg. Hourly Wage | Avg. Annual Salary |
| --- | --- | --- | --- |
| Omaha-Council Bluffs | 2,290 | $25.44 | $52,920 |
| Grand Island | 260 | $25.17 | $52,350 |
| Lincoln | 750 | $24.46 | $50,880 |
Source: U.S. Bureau of Labor Statistics (BLS) May 2022
If you are ready to get started on an exciting LPN career, find and enroll in LPN training in Nebraska today.