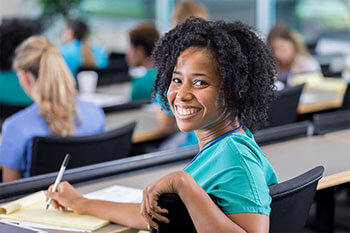 If you want to break into the field of nursing as quickly and affordably as possible, training to become a Licensed Practical Nurse, or LPN, is a great option. Known as licensed vocational nurses, or LVNs, in Texas and California, these healthcare professionals provide basic nursing care and are considered entry-level employees. The first step in becoming an LPN is completing LPN training, so you should start by finding an LPN program to enroll in. Learn everything that you need to know about these programs by reading on below.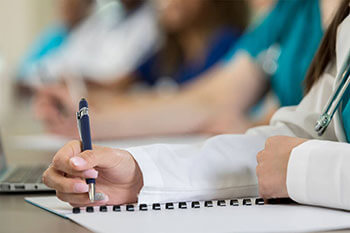 When compared with the training that's required to become an RN, training to become an LPN is much faster and simpler. One reason that so many people choose to start out as LPNs is that the admission requirements for LPN programs are generally minimal.
A high school diploma; you may also be accepted if you have a GED in most cases.
Proof of having maintained a grade point average of 2.0 or higher during high school - which means that you will have to produce your high school transcripts.
Passing an entrance exam of some kind. Some LPN schools don't require students to take an entrance exam, while others do to ensure that the students meet basic prerequisites.
Paying an application fee. Just as with applying for college, most LPN programs charge application fees. They tend to cost anywhere from $25 to more than $200 depending on the program.
Sitting for an interview. Some LPN schools want to meet prospective students face to face before admitting them. Most of the time, this is just a formality. For more competitive programs, however, it may be a crucial part of the enrollment process.
Naturally, you will also have to be able to pay your tuition to enroll in this type of training program.
Read Full Article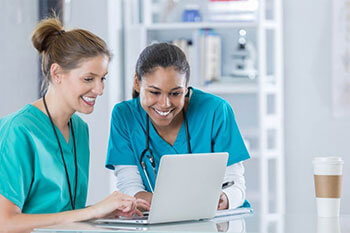 In a perfect world, the cost of LPN training would be simple and straightforward. However, costs include more than just tuition; there are many other expenses to cover, and it's important to be aware of them before starting. In general, most LPN programs cost anywhere from around $2,000 to up to around $18,000 for tuition alone. Some cost as little as a little over $1,600 or so, while others cost upwards of $20,000 or more. The cost of tuition varies based on a number of factors, including where the school is located and its overall reputation. Also, in-state tuition tends to be far less expensive than out-of-state tuition, so it pays to attend a program in your area.
Additional costs that go along with LPN programs include:
Books

- All college students know how pricey books can be, and the same applies to LPN training program materials. Costs vary depending on the specific program and other factors. Some students get away with spending as little as $300, while others end up spending much more than $1,000.

Uniforms and supplies

- Your LPN program will include on-site clinical training experiences, so you will need a uniform and nursing supplies of your own. Again, costs for these kinds of things vary wildly. Some uniforms cost as little as $30, while others cost more than $100.

Miscellaneous

- Before your training is complete, you will have to pay to take the NCLEX-PN, which costs around $200. There will also be fees for your license and other minor costs.
Read Full Article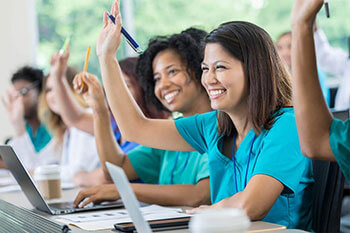 Like anyone who wants to become a licensed practical nurse, you'd probably like for your training to be finished as quickly as possible. Becoming an LPN is one of the fastest ways to break into nursing because the typical program takes just 12 months to complete. Many variables come into play to affect how long this type of program may take, so do plenty of research.
For example, will you be able to complete full-time training? Or you can only handle part time? If the latter, you can expect the training to take closer to 18 months to two years to complete. On the other hand, if you tackle your training on a full-time basis, you may be able to finish in just 12 months. An even faster option, potentially, is to complete some of your training online. This has the added bonus of giving you a lot more flexibility. Finally, if you have nursing experience as a CNA, you might look into LPN bridge programs. They take your previous experience into account, allowing you to complete your training faster.
Read Full Article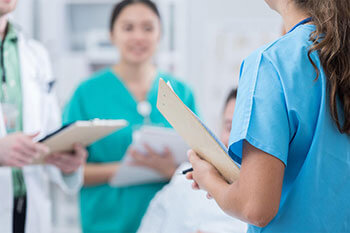 What can you expect from the curriculum of your LPN training program? You won't know for certain, of course, until you find a school and prepare to enroll. In general, however, these programs are designed to help you pass the NCLEX-PN licensing exam. As a result, they tend to follow a fairly standard curriculum.
First, you may have to complete some general education requirements, including English composition and algebra. Once those are out of the way, you will move into actual nursing topics. You will have to take both lectures and labs for many, including human anatomy and physiology, pharmacology, nutrition, and human growth and development. Eventually, you'll complete courses like fundamentals of nursing and introduction to health careers, and you will be on your way.
Keep in mind that LPN programs also include clinical training at local healthcare facilities. That's because you must be able to demonstrate proficiency with certain tasks. Therefore, you can expect to spend some of your training at a local hospital or another facility where you can put the skills that you learn in class to work in the real world.
Read Full Article
LPN Programs by State
LPN programs are available in all 50 states, but some areas have more options than others. Select the state where you would like to complete your LPN training to see examples of great LPN programs in those areas:
Put your existing education and experience to work by completing an LPN bridge program. Many nurses skip ahead more quickly in their careers by availing themselves of these convenient programs, which are typically offered by community colleges and vocational schools, but are occasionally offered by universities too:
Read Full Article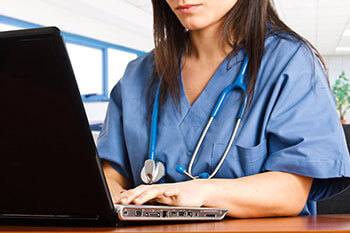 Interested in online LPN programs? They are widely available, and you can learn everything that you need to know about them on this very site. Remember that online LPN programs aren't exclusively online, but also have on-site portions, during which you complete your clinical training.
Read Full Article
Is a career as an LPN right for you? You will gain a much better idea by exploring the many LPN programs that are out there. Given how affordable these programs are and how quickly they can generally be completed, this is one of the best ways to get your start in the exciting field of nursing.