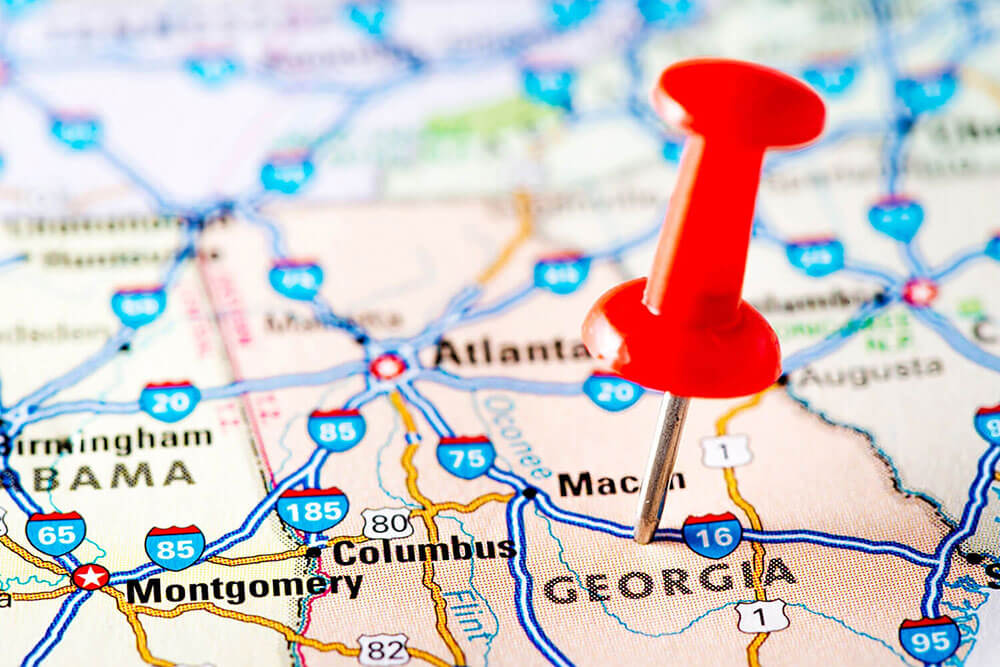 Are you looking for information about licensed practical nursing programs in Georgia? This is the page for you. As you read on below, you will find useful information regarding becoming an LPN in the state of Georgia. This includes requirements for obtaining an LPN license in GA, employment and salary outlook, salary by area and more.
Like many people, you may feel a bit overwhelmed by everything that needs to be done to become an LPN. It helps to focus on one step at a time, and the first one is probably the most important: completing a state-approved LPN training program. Dozens of such programs are offered around the state, but some of them are of higher quality than others. Below, you will get a list of recommendations for the most popular and reputable LPN programs in the Sunshine State.
LPN LICENSING REQUIREMENTS IN GEORGIA
Do you know what to do to become an LPN in Florida? You can't apply for LPN jobs here without a valid LPN license, so it helps to be aware of the most important licensing requirements. These include:
Complete an LPN training program that has been approved by the Board of Nursing. This usually takes anywhere from 12 to 18 months.
Along with your application for licensure, which you must submit to the Board of Nursing, you must submit to a criminal background check and pay any applicable fees
Take and pass the NCLEX-PN licensing examination. It is administered at sites around the state on dates throughout the year.
If you already possess an LPN license from a different state, you can transfer it to Georgia through the endorsement process. This process is somewhat complicated, so check with the Board of Nursing for the details.
GA LPN licenses expire on March 31 of odd numbered years. You must complete 20 hours of continuing education to renew your license in the state.
Georgia Board of Nursing
All matters concerning LPN licenses in Georgia are handled by the Georgia Board of Nursing. That is where you will submit your application when the time comes, and it's the agency you must turn to for renewals and other services.
Contact info for the Georgia Board of Nursing is as follows:
Georgia Board of Nursing
237 Coliseum Dr, Macon, GA 31217
Phone: (844) 753-7825
Fax: (877) 371-5712
LPN SALARY & EMPLOYMENT OUTLOOK IN GEORGIA
Before going through the trouble of completing LPN training and sitting for the licensing exam, you should make certain that you'll get what you want out of being an LPN in Georgia. The best way to do that is by consulting data regarding salary and employment outlook for LPNs in the state.
Fortunately, things look pretty great for LPNs in Georgia these days. According to the U.S. Bureau of Labor Statistics, LPNs in Georgia earn an average of $44,690 per year, which is equal to $21.48 per hour. This is a bit lower than the national average pay for LPNs, which is $48,820 per year, or around $23.47 per hour. Still, salaries vary around the state, and it is possible to find positions with higher-than-average pay.
Job outlook for LPNs in GA is also promising. According to the BLS, the field is expected to grow by about 16 percent between 2014 and 2024. This is almost exactly in line with the national average, and it means that approximately 1,090 new LPN jobs will become available in the state every year. Odds are that if you start working on getting your license now, you'll easily find a job within 12 to 18 months.
LPN Salaries in Georgia By Area
You probably already know that LPN salaries vary across the country. They vary across the state of Georgia too. Review the following information regarding job availability and average salary in major metro areas around the state:
| Area | Total Employment | Average Hourly Wage | Average Annual Salary |
| --- | --- | --- | --- |
| Atlanta-Sandy Springs-Roswell | 9,730 | $23.16 | $48,180 |
| Macon | 870 | $21.93 | $45,610 |
| Gainesville | 580 | $21.54 | $44,800 |
| Athens-Clarke County | 380 | $21.52 | $44,770 |
| Savannah | 890 | $21.45 | $44,610 |
| Augusta-Richmond County | 1,600 | $21.41 | $44,530 |
| Rome | 290 | $21.32 | $44,340 |
| Hinesville | 110 | $20.91 | $43,480 |
| Valdosta | 370 | $20.40 | $42,430 |
| Columbus | 790 | $19.76 | $41,090 |
| Dalton | 270 | $19.47 | $40,500 |
| Warner Robins | 420 | $19.27 | $40,080 |
| Albany | 400 | $18.92 | $39,360 |
| Brunswick | 200 | $18.78 | $39,060 |
Note that in addition to being affected by geography, average LPN salaries vary based on quality of training; educational credentials; work experience; and other factors.
TOP LPN PROGRAMS IN GEORGIA
Since the first step in becoming an LPN in Georgia is completing LPN training, you should start scouting out programs right away. Dozens of LPN programs are offered across the state, and it can be intimidating to wade through all of these options.
To make things a little easier, here's a list of the most reputable and popular LPN training programs in the state of Georgia:
Albany Technical College

1704 S Slappey Blvd,

Albany, GA 31701

Athens Technical College

1317 Athens Hwy,

Elberton, GA 30635

Augusta Technical College

3200 Augusta Tech Dr,

Augusta, GA 30906

Central Georgia Technical College

80 Cohen Walker Dr,

Warner Robins, GA 31088

Chattahoochee Technical College

980 S Cobb Dr SE,

Marietta, GA 30008

Coastal Pines Technical College

1701 Carswell Ave,

Waycross, GA 31503

Columbus Technical College

928 Manchester Expy,

Columbus, GA 31904

Dalton State College

650 College Dr,

Dalton, GA 30720

Georgia Northwestern Technical College

1 Maurice Culberson Dr SW,

Rome, GA 30161

Georgia Piedmont Technical College

495 N Indian Creek Dr,

Clarkston, GA 30021

Lanier Technical College

2990 Landrum Education Dr,

Oakwood, GA 30566

North Georgia Technical College

1500 GA-197,

Clarkesville, GA 30523

Oconee Fall Line Technical College

1189 Deepstep Rd,

Sandersville, GA 31082

Ogeechee Technical College

1 Joseph E Kennedy Blvd,

Statesboro, GA 30458

Savannah Technical College

5717 White Bluff Rd,

Savannah, GA 31405

South Georgia Technical College

S Ga Tech Pkwy,

Americus, GA 31719

Southeastern Technical College

3001 E 1st St,

Vidalia, GA 30474

Southern Crescent Technical College

501 Varsity Rd,

Griffin, GA 30223

Southern Regional Technical College

15689 US-19,

Thomasville, GA 31792

West Georgia Technical College

4600 Timber Ridge Dr,

Douglasville, GA 30135

Wiregrass Georgia Technical College

4089 Val Tech Rd,

Valdosta, GA 31602
When researching LPN programs in Georgia, always confirm that they are approved by the Georgia Board of Nursing, or you won't be eligible to sit for the NCLEX-PN upon completion and will have wasted your time. Note that you can attend many programs on a full- or part-time basis, and many include online components.
Now that you know the basics, it's time to launch your career as an LPN in Georgia. Select a school, enroll and get started today.