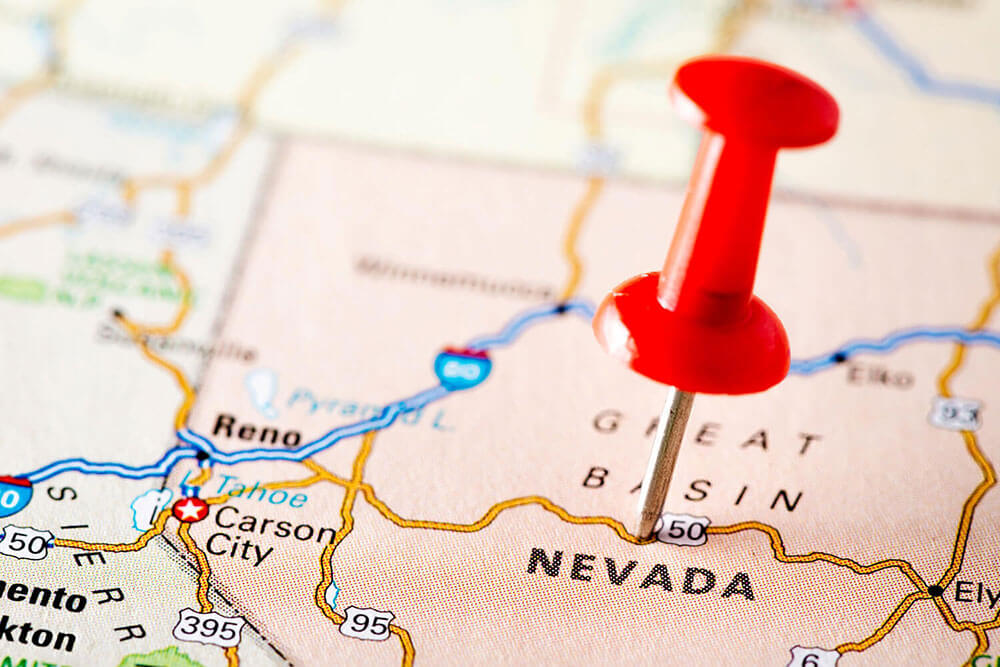 If you live in Nevada and would like to pursue a career in the field of nursing as quickly as possible, you should train to become a licensed practical nurse, or LPN. In Nevada as in virtually all other states in the U.S., LPNs are in high demand. They also enjoy competitive pay and benefits, which is especially nice considering that you can typically complete training in just 12 to 18 months.
Although several steps are involved in becoming an LPN in Nevada, the first step is the most crucial of them all: completing LPN training. For one thing, the training must be completed at a program that is approved by the Nevada State Board of Nursing. For another, it prepares you to take and pass the NCLEX-PN licensing exam, so it pays to select a reputable program with excellent pass rates.
Top LPN Programs in Nevada
If you've started looking for LPN training programs in Nevada, you probably already know that there are dozens available. How are you supposed to zero in on one that's right for you? After all, the right program will be approved by the Nevada State Board of Nursing, so you'll need to confirm this credential. Additionally, good programs have high pass rates for the NCLEX-PN licensing exam, and they should be willing to provide you with such information. Stick with programs with pass rates of 95 percent or higher for best results.
Some recommendations for reputable LPN programs in Nevada include:
College of Southern Nevada

700 College Dr,

Henderson, NV 89002

(702) 651-3000
Neighboring States: Arizona | California | Idaho | Oregon | Utah
LPN Licensing Requirements in Nevada
Before searching for LPN training programs in Nevada, get up to speed regarding the most important licensing requirements for these health care professionals. Before you can obtain your license, you must fulfill a set of requirements that are set forth by the Nevada State Board of Nursing. These include:
Completing a state-approved LPN training program. Typically offered at community colleges and vocational schools, they usually take around 12 to 18 months to complete.
Applying for your LPN license by submitting your application to the Nevada State Board of Nursing along with proof of valid social security number; official transcripts sent directly from your training program; and a fingerprint card for a background check.
Registering for, taking and passing the NCLEX-PN licensing exam, which is administered on dates throughout the year at testing sites around the state.
Since Nevada is not part of the Nurse Licensure Compact, or NLC, the only way to transfer a license from another state is through the endorsement process. You may request information about this from the Nevada State Board of Nursing.
Nevada LPN licenses expire every two years. At the time of renewal, you must provide proof of having completed at least 30 hours of continuing education. This should include a one-time four-hour bioterrorism education course.
Nevada State Board of Nursing
To obtain an LPN license in Nevada, you must apply for it through the Nevada State Board of Nursing. This agency handles all issues pertaining to LPN licensing in the state, and its contact information is as follows:
Nevada State Board of Nursing
5011 Meadowood Mall Way #300, Reno, NV 89502
Phone: (775) 687-7700
Fax: (775) 687-7707

LPN Salary & Employment Outlook in Nevada
Becoming an LPN in Nevada requires investments of time, money and effort. It is wise to confirm that you will enjoy a good return on those investments in the form of job availability and good compensation. Fortunately, LPNs in Nevada do well in both regards, so you should have nothing to worry about. According to the U.S. Bureau of Labor Statistics, LPNs in Nevada earn an annual mean salary of $63,910, which is equal to $30.73 per hour. For comparison's sake, the nationwide annual average pay for LPNs is $55,860, which is equal to $26.86 per hour. Therefore, LPNs in Nevada earn far more than average — and the cost of living in most areas is pretty reasonable.
In addition to enjoying very competitive compensation, LPNs in Nevada can take their pick from tons of job opportunities in most areas. According to the BLS, the LPN field is expected to grow by a rate of 17 percent from 2014 to 2024. Nationally, the rate is 16 percent, so it's even better in Nevada. This means that around 110 new LPN jobs will open up in the state each year during that 10-year period, so you won't have to worry about finding employment as an LPN any time soon.
LPN Salaries in Nevada by Area
As you probably already know, numerous factors affect how much you can expect to earn as an LPN in Nevada. For one thing, where you are located in the state has a major impact on how much you can earn and how easily you can find jobs, as these things vary widely from one area to the next.
In addition to geography, factors affecting compensation and job availability for LPNs include experience, level of training and other credentials.
Information regarding LPN salaries around the state is as follows:
| Area | Total Employments | Avg. Hourly Wage | Avg. Annual Salary |
| --- | --- | --- | --- |
| Reno | 400 | $32.19 | $66,960 |
| Carson City | 110 | $31.84 | $66,230 |
| Las Vegas-Henderson-Paradise | 2,510 | $30.50 | $63,450 |
Source: U.S. Bureau of Labor Statistics (BLS) May 2022
Start with the schools above to get a feel for the available options for LPN training in Nevada. Keep in mind that many programs are hybrid and offered partially online, which is quite convenient for busy, working adults. Find a program and enroll in one today to launch your nursing career!