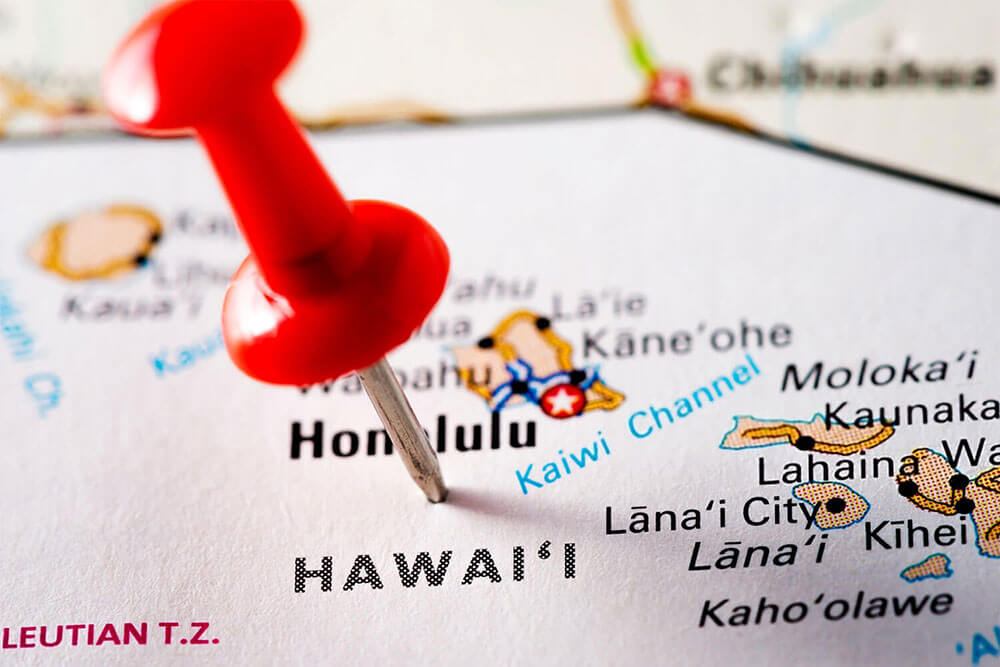 Are you looking for a fast and easy way to break into the field of nursing? If you live in Hawaii, you should consider becoming a licensed practical nurse. LPNs in Hawaii enjoy excellent job security, and they tend to be paid more than LPNs in many other states. Best of all, it usually only takes 12 to 18 months to complete the necessary training.
With that being said, note that choosing an LPN program in Hawaii is probably the most important step in the process. There are several programs around the state, and some are more reputable than others. The right training program will be approved by the Board of Nursing, and it will have excellent NCLEX-PN pass rates. Get help finding suitable LPN programs in Hawaii with suggestions at the end of the page.
LPN LICENSING REQUIREMENTS IN HAWAII
You can't legally work as a licensed practical nurse in Hawaii without a valid LPN license. In Hawaii, LPN licenses are administered by the Board of Nursing. Certain steps must be completed to obtain an LPN license in this state, and a few of these include:
Complete a state-approved LPN training program. This usually takes anywhere from 12 to 18 months.
Submit your application for an LPN license to the Board of Nursing. You must also include your social security number and the official transcripts from your LPN training program. Moreover, you are required to be fingerprinted for background check.
Take and pass the NCLEX-PN licensing exam. It's administered at testing sites across the state on a regular basis.
In the event that you already have a valid LPN license from another state, you may be able to transfer it to Hawaii through the endorsement process. Consult with the Board of Nursing for information about this process.
In Hawaii, LPN licenses expire on June 30 of odd-numbered years, irrespective of the issuance date.
Hawaii Board of Nursing
Any time you need help with your LPN license, you will need to contact the Hawaii Board of Nursing. When initially applying for your license, for example, you will submit an application to this agency. Later, when renewal time rolls around, you can renew yours through the board's website in most cases.
Contact information for the Hawaii Board of Nursing is as follows:
Hawaii Board of Nursing
335 Merchant St 3rd Floor, Honolulu, HI 96813
Phone: (808) 586-3000
Fax: (808) 586-2689
LPN SALARY & EMPLOYMENT OUTLOOK IN HAWAII
There is no point in investing a lot of time, effort and money into becoming an LPN in Hawaii if you won't be paid well enough or if you will struggle to find work. Here's some good news: Neither of these things is a problem in this state. In fact, LPNs here tend to earn more on average than LPNs in many other states, and jobs abound in most major metro areas.
The U.S. Bureau of Labor Statistics reports that the average annual salary for an LPN in Hawaii is $54,160, which is equal to $26.04 per hour. This is a bit higher than the national average pay for LPNs, which is $48,820, or around $23.47 per hour. Of course, the cost of living in many areas of Hawaii is quite high, and it's important to keep that in mind when assessing earning potential.
As far as job outlook goes, it also looks promising in Hawaii. According to the BLS, there should be a 9-percent increase in the number of LPN jobs in the state between 2014 and 2024. Although this is a bit slower than the national growth rate of 16 percent, it still means that at least 50 new LPN jobs will be opening up every year over the next decade or so.
LPN Salaries in Hawaii by Area
As with most other states, LPN salaries vary by region in Hawaii. Due to the compact size of this state, however, and on the fact that it only has a handful of major metro regions, there doesn't tend to be quite as much variation here than in other states.
Review the following for information regarding average LPN salaries in various parts of Hawaii:
| Area | Total Employment | Average Hourly Wage | Average Annual Salary |
| --- | --- | --- | --- |
| Urban Honolulu | 550 | $26.08 | $54,250 |
| Kahului-Wailuku-Lahaina | 170 | $24.68 | $51,340 |
Unlike in many other states, it may not be worth it to move to a different area to get better compensation. In fact, it is probably wiser to move to a different state entirely if you want to enjoy the best earning potential possible. Still, LPNs in this state earn more than enough to support themselves, and their salaries and compensation vary by other factors. For instance, the more experience you have as an LPN, the more pay you can command in most cases.
TOP LPN PROGRAMS IN HAWAII
As small as Hawaii is, it should come as no surprise that there aren't nearly as many LPN programs here as in many other states. It would seem like this would make it easier to find the right program, but it's still very confusing. To help you along, here is a list of today's most reputable and popular LPN training programs in the Aloha State:
Hawaii Community College

200 W Kawili St,

Hilo, HI 96720

Kapiolani Community College

4303 Diamond Head Rd,

Honolulu, HI 96816
As you can see, the best LPN programs in the state are approved by the Hawaii Board of Nursing, and they boast excellent pass rates for the NCLEX-PN. The latter is crucial as it pays to complete a program that effectively prepares students for the exam.
Are you ready to take the first step toward becoming an LPN in Hawaii? If so, it's time to find an LPN program and get started, so browse the list above and get going today.