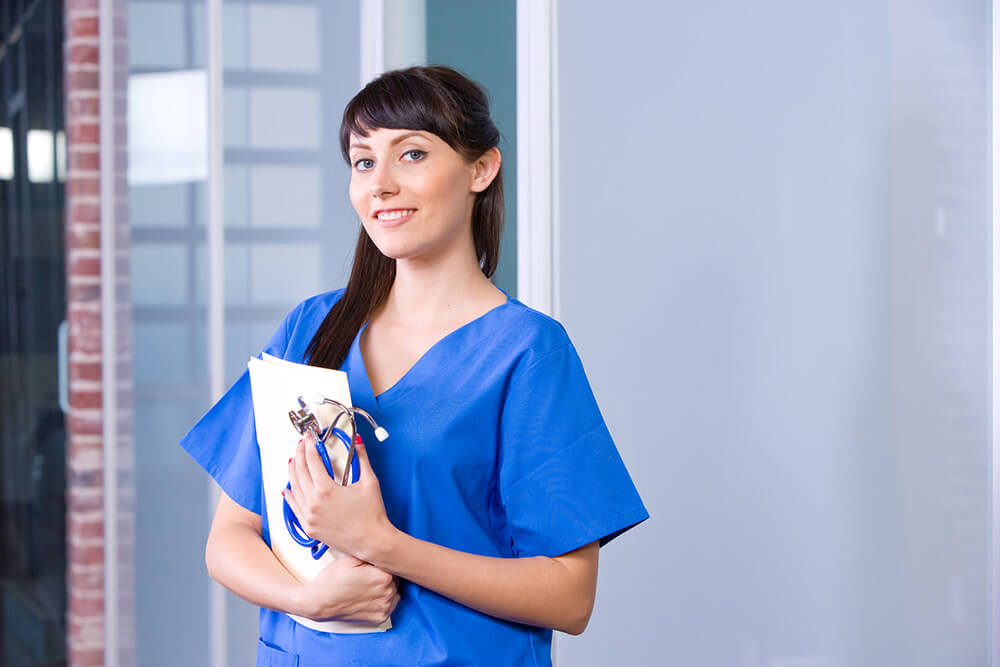 If you're thinking about pursuing a career in nursing, becoming a licensed vocational nurse may be the perfect first step. Like many who aspire to become LVNs, you may set your sights on this career path long before you can start training or taking other steps to make it happen. Whether you are still in high school or are too saddled with other obligations to begin your training now, there are plenty of other ways to get ready. Read on to learn about some of the best ones.
Six Ways to Prepare for a Career as an LVN
Just because you aren't ready to enroll in an LVN training program doesn't mean that there's nothing that you can do to get ready. Even small steps can do a lot to lay the groundwork for a long, successful and rewarding career in licensed vocational nursing. Even if you are still in high school and are under the age of 18, there are activities on which you can focus to increase your odds of breaking into this field as smoothly as possible when the time comes. Here are six of the best ones:
Hone Your Organizational Skills

- The most successful LVNs are highly organized people. However, this trait doesn't just come in handy while working as an LVN. It also helps enormously when completing LVN training. Most LVN training programs are fast-paced and extremely rigorous. Students who stay organized tend to fly through their training a lot more easily than those who can't get it together. Later, while working as an LVN, being organized is one of the best ways to ward off on-the-job stress. Job-related stress is a serious issue for LVNs and other nursing professionals, as it can lead to burnout and affect job performance and health. If you're not already an organized person, start working on becoming one.

Focus on Math and Science in School

- If you are still in high school, you have the opportunity to learn a lot of what you'll need to know ahead of time. Take as many math and science courses in school as possible. Although these subjects are difficult for many people, becoming familiarized with them now will make your training go a lot easier. At the high school level, these subjects tend to be very basic and approachable, so this is a great time to get your bearings. Whenever possible, take health-related classes like anatomy and physiology. Subjects like biology and chemistry will come very much in handy as well. The goal here is to be as prepared as possible for an LVN career before your training even begins.

Maintain a High GPA

- Again, this step only applies to those who are still in school. This could mean that you are still in high school, or it could mean that you are currently attending college or vocational school. Regardless, if you are currently in school, try to achieve and maintain the best GPA possible. Most LVN training programs have requirements concerning GPAs. At the very least, most programs require a GPA of 2.5 or higher. The higher your GPA is, though, the more opportunities you will have. A high GPA also reflects hard work, which means that you are more likely to absorb what you are learning so that you can put it to practical use later.

Do Some Volunteering

- One thing that newcomers to nursing struggle with is gaining useful experience. After completing your LVN training, you'll want to have something to put on your resume. If you don't already have experience in health care, don't worry. You can probably gain a little by volunteering at local hospitals and other facilities. Places like hospices are often looking for caring people to help out. This will give you experience in such work environments, and it will give you the opportunity to see what it is like to interact with patients and nursing professionals.

Earn Some Certifications

- Once you have earned your LVN license, you will be able to enhance your credentials with various specialization certifications. Did you realize, however, that there are certifications that you can earn even before passing the NCLEX-PN? For example, anyone can earn their CPR certification, and the training is usually offered for free by organizations like the Red Cross. Another valuable certification for any aspiring LVN is a first aid certification, which demonstrates that you know how to administer basic first aid. These certifications will make you more marketable, and earning them will give you the chance to explore the world of health care a little more. It will also show that you are ambitious and serious about becoming a successful LVN.

Become a CNA

- If you're eager to start working in the nursing field but just can't set aside the time for LVN training, consider earning your CNA, or certified nursing assistant, certification for now. With that credential in hand, you will be eligible for CNA jobs at many of the same facilities where you can find work as an LVN. Usually, training to become a CNA takes only four to 12 weeks, so it's one of the fastest ways to break into healthcare. Your CNA certification will let you gain useful experience as a nursing professional, albeit at assistant-level. By the time you start your LVN training, you will already know a great deal. You'll find that the LVN training is that much easier as a result.
Becoming a licensed vocational nurse is one of the quickest and easiest ways to break into the field of nursing. There are things that you can do to prepare yourself not only for your training, but also for your eventual career. Start taking care of these things now to ensure smooth sailing as an LVN.