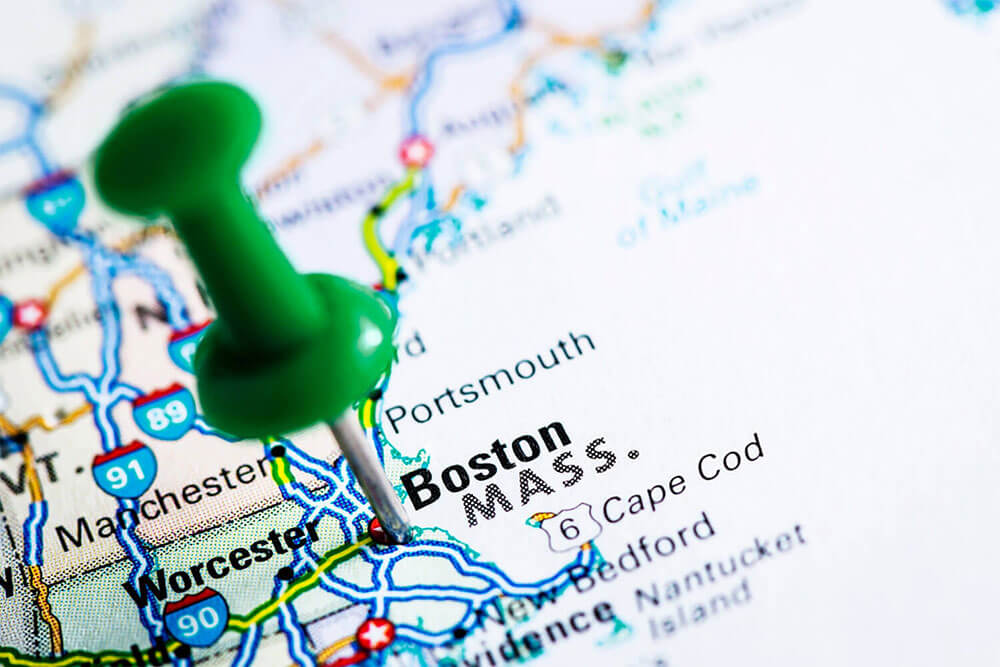 When it comes to becoming a nurse in Massachusetts, training to become a licensed practical nurse, or LPN, is among the quickest and simplest ways to go. Countless nursing professionals kick off their careers by earning their LPN licenses, and you can too by studying up about the requirements in the Bay State. As you will learn, several steps are involved in becoming an LPN in Massachusetts — and choosing the right training program is among the most crucial of them.
Indeed, if you want to get nursing career off to a great start, take your time selecting an LPN program. Make sure that it is approved by the Massachusetts Board of Registration in Nursing, and stick with programs that have solid NCLEX-PN pass rates. Check below for recommendations for the top LPN programs in MA.
LPN LICENSING REQUIREMENTS IN MASSACHUSETTS
What does it take to become a licensed practical nurse in Massachusetts? All LPNs are managed by the Board of Registration in Nursing, so it's crucial to familiarize yourself with their requirements. By being aware of what to do ahead of time, you will have a much easier time.
Some of the most important licensing requirements for LPNs in MA include:
Completing a state-approved LPN program. This usually takes 12 to 18 months
Submitting an application for licensing by examination to the Massachusetts Board of Registration in Nursing. It should include an authorization to perform a criminal background check as well as a declaration of your primary state of residence
Registering for, taking and passing the NCLEX-PN licensing exam. It is administered at sites across the state on dates around the year
Unfortunately, Massachusetts is not part of the Nurse Licensure Compact, or NLC. To transfer a license from another state, contact the Board of Registration in Nursing.
In Massachusetts, LPN licenses expire at 11:59 PM on the licensee's birthday in odd-numbered years. You may apply for renewal within 90 days of the expiration date. Stay on top of this because if you allow your license to lapse, you will be at risk of losing your job.
Massachusetts Board of Registration in Nursing
When you apply for an LPN license in MA, you submit your application to the Massachusetts Board of Registration in Nursing. Going forward, any issues involving your license should be directed to this agency. Their contact information is as follows:
Massachusetts Board of Registration in Nursing
239 Causeway St Suite 500, 5th floor, Boston, MA 02114
Phone: (617) 973-0900
Fax: (617) 973-0984
LPN SALARY & EMPLOYMENT OUTLOOK IN MASSACHUSETTS
Becoming an LPN in Massachusetts means investing decent amounts of time, money and effort into the endeavor. After all of that work, you're going to want to have something to show for it. Luckily, you are in great shape if you earn an LPN license in MA.
According to the U.S. Bureau of Labor Statistics, LPNs in Massachusetts earn around $60,400 per year, which is equal to $29.04 per hour. This is well above what LPNs earn on average in the country, with pay averaging $48,820 per year, or $23.47 per hour. By simply living in this state, you stand to earn far more than LPNs in many other parts of the country.
At the same time, the job outlook for LPNs in MA is pretty good. The field is expected to grow by a rate of around 5 percent from 2014 through 2024. Nationally, the growth rate is closer to 16 percent. While the field may not be growing quite as quickly in MA, there should be around 560 additional jobs added to the field every year over that 10-year period.
LPN Salaries in Massachusetts By Area
By completing your training at a reputable and approved LPN training school, you can expect to enjoy solid earning potential. Did you know, however, that the amount that you can expect to earn as an LPN in MA will vary based on factors like geography too? Indeed, the difference in pay between one part of the state and another can be considerable. Likewise, job availability varies by metro region.
Here's what to expect in terms of LPN jobs and salaries around MA:
| Area | Total Employment | Average Hourly Wage | Average Annual Salary |
| --- | --- | --- | --- |
| Boston-Cambridge-Nashua | 9,520 | $29.40 | $61,160 |
| Barnstable Town | 460 | $29.02 | $60,360 |
| Springfield | 1,640 | $28.67 | $59,640 |
| Leominster-Gardner | 440 | $28.14 | $58,540 |
| Worcester | 1,750 | $28.08 | $58,410 |
| New Bedford | 470 | $27.69 | $57,580 |
| Pittsfield | 380 | $26.90 | $55,940 |
TOP LPN PROGRAMS IN MASSACHUSETTS
You can take your pick from dozens of board-approved LPN programs across the state of Massachusetts. In addition to ensuring that the program that you select is approved by the Massachusetts Board of Registration in Nursing, consult each program's NCLEX pass rates to ensure that students are properly prepared for the licensing exam. Stick with programs with pass rates of 95 percent or higher.
Some of today's most reputable approved LPN programs in MA include:
Assabet Valley Regional Technical School

215 Fitchburg St,

Marlborough, MA 01752

Bay Path Vocational Technical High School

57 Old Muggett Hill Rd,

Charlton, MA 01507

Berkshire Community College

1350 West St,

Pittsfield, MA 01201

Blackstone Valley Regional Vocational Technical School

65 Pleasant St,

Upton, MA 01568

Blue Hills Regional Technical School

800 Randolph St,

Canton, MA 02021

Charles H. McCann Technical School

70 Hodges Cross Rd,

North Adams, MA 01247

Diman Regional Vocational Technical High School

251 Stonehaven Rd,

Fall River, MA 02723

Greenfield Community College

1 College Dr,

Greenfield, MA 01301

Holyoke Community College

303 Homestead Ave,

Holyoke, MA 01040

Massachusetts Bay Community College

50 Oakland St,

Wellesley, MA 02481

Mildred Elley

100 West St,

Pittsfield, MA 01201

Montachusett Regional Vocational Technical School

1050 Westminster St,

Westminster, MA 01473

Mount Wachusett Community College

444 Green St,

Gardner, MA 01440

North Shore Community College

1 Ferncroft Rd,

Danvers, MA 01923

Northern Essex Community College

100 Elliott St,

Haverhill, MA 01830

Quinsigamond Community College

670 W Boylston St,

Worcester, MA 01606
Don't rush the process of investigating LPN schools in Massachusetts. Take your time to ensure that you select a program that will help you pass the exam the first time. When in doubt, check with the Board of Registration in Nursing to confirm that a program is approved.
What are you waiting for? Find and enroll in an LPN program in MA today.