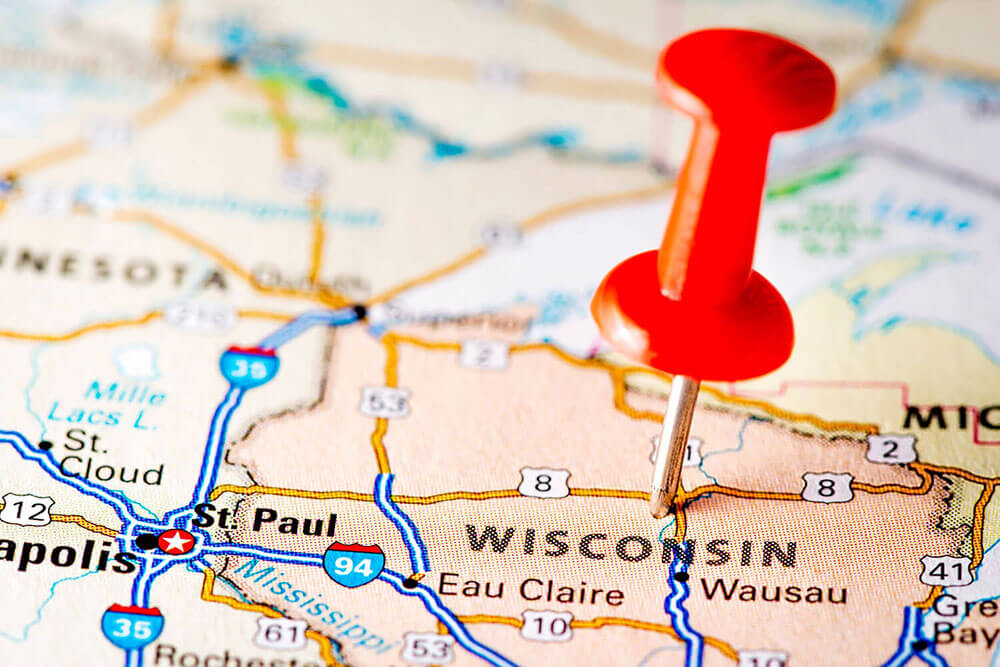 Do you need information about becoming a licensed practical nurse in Wisconsin? If so, you have arrived at the right place! If you aspire to break into nursing but need to start earning competitive pay as quickly as you can, training to become an LPN is a great way to go. In WI, LPNs enjoy almost competitive pays and excellent benefits. Around the state, thousands are employed — and more positions are opening all the time.
While it isn't terribly difficult to become an LPN in Wisconsin, there is still a process to follow. The first step in this process is enrolling in and completing a training program that is approved by the state's Department of Safety and Professional Services. As long as you pass, you will be authorized to sit for the licensing exam. When that's done, you'll simply apply for your license. Below, find recommendations for reputable training programs around WI.
LPN LICENSING REQUIREMENTS IN WISCONSIN
Licensing requirements for LPNs in Wisconsin are managed by the Department of Safety and Professional Services. Familiarize yourself with the most important requirements to move from one step to the next more quickly. Some include:
Completing an LPN training program that is approved by the Department of Safety and Professional Services. It should take anywhere from 12 to 18 months.
Submitting an application for LPN licensure by examination to the Department of Safety and Professional Services, including with it the official transcripts from your training program and a certificate of graduation; authorization for a background check; and any applicable fees. Note that in WI, you may apply for a temporary 90-day permit while waiting to sit for the exam.
Registering for, taking and passing the NCLEX-PN, the licensing exam for LPNs. It's administered on dates throughout the year at testing sites around Wisconsin.
Wisconsin belongs to what is known as the Nurse Licensure Compact, or NLC. This means that if you possess a valid multistate LPN license from another NLC state, you can just start practicing here as an LPN. Otherwise, there is an endorsement process, and you can find out more by checking with the Department of Safety and Professional Services.
In WI, LPN licenses expire on April 30 of every odd-numbered year. Do not allow your license to expire, or it could jeopardize your ability to continue working as an LPN.
Wisconsin Department of Safety and Professional Services
When applying for LPN licensure in Wisconsin, you'll submit your application to the Wisconsin Department of Safety and Professional Services. This agency is responsible for all matters pertaining to nurse licensing in WI, so keep its contact information on hand:
Wisconsin Department of Safety and Professional Services
4822 Madison Yards Way, Madison, WI 53705
Phone: (608) 266-2112
LPN SALARY & EMPLOYMENT OUTLOOK IN WISCONSIN
After devoting considerable amounts of time, energy and money into becoming a licensed practical nurse, you'd probably like to be able to find well-paying jobs. Fortunately, this isn't a problem for LPNs in Wisconsin, as they tend to enjoy almost competitive pays and top-notch benefits.
According to the U.S. Bureau of Labor Statistics, LPNs in WI earn, on average, $48,070 per year, which is equal to $23.11 per hour. This is almost equal to the national average salary for LPNs, which is $48,820, or $23.47 per hour.
In addition to enjoying excellent compensation, LPNs in Wisconsin can take their pick from all kinds of exciting opportunities — and that will only become truer in the years to come. Indeed, per the BLS, the LPN field in the state is expected to grow by a rate of 5 percent between 2014 and 2024. It's slower than the national rate, which is 16 percent, but it still means that almost 300 new LPN positions will open up per year during that period.
LPN Salaries in Wisconsin by Area
As an LPN, your earning ability will be impacted by many factors. Things like work experience and educational attainment have a lot of influence, but where you'll be looking for jobs may be even more important. Indeed, LPNs in some regions of WI have it better than LPNs in others, and it pays to get a feel for what to expect depending on where you're located:
| Area | Total Employment | Average Hourly Wage | Average Annual Salary |
| --- | --- | --- | --- |
| Milwaukee-Waukesha-West Allis | 2,330 | $25.10 | $52,200 |
| Appleton | 280 | $24.15 | $50,240 |
| Janesville-Beloit | 180 | $23.56 | $49,000 |
| Racine | 230 | $23.37 | $48,610 |
| Madison | 630 | $23.27 | $48,400 |
| Wausau | 170 | $22.85 | $47,520 |
| La Crosse-Onalaska | 200 | $22.49 | $46,780 |
| Eau Claire | 280 | $22.12 | $46,010 |
| Fond du Lac | 160 | $21.87 | $45,480 |
| Sheboygan | 180 | $21.72 | $45,170 |
| Oshkosh-Neenah | 200 | $21.58 | $44,890 |
| Green Bay | 620 | $20.81 | $43,270 |
TOP LPN PROGRAMS IN WISCONSIN
The first and most important step in becoming an LPN is enrolling in a state-approved training program, so make that your first priority. All programs are not created equal — even among those that are approved — so it is vital to do your homework. In addition to being approved by the Department of Safety and Professional Services, the right program will boast NCLEX-PN pass rates of 95 percent or higher.
Recommendations for reputable LPN programs in WI include:
Fox Valley Technical College

1825 N Bluemound Dr,

Appleton, WI 54914

Herzing University

15895 W Bluemound Rd,

Brookfield, WI 53005

Herzing University

5800 7th Ave,

Kenosha, WI 53140

Lakeshore Technical College

1290 North Ave,

Cleveland, WI 53015

Northeast Wisconsin Technical College

2740 W Mason St,

Green Bay, WI 54303
Are you ready to get the ball rolling on what's sure to be an amazing nursing career? If so, find and enroll in an approved training program today.