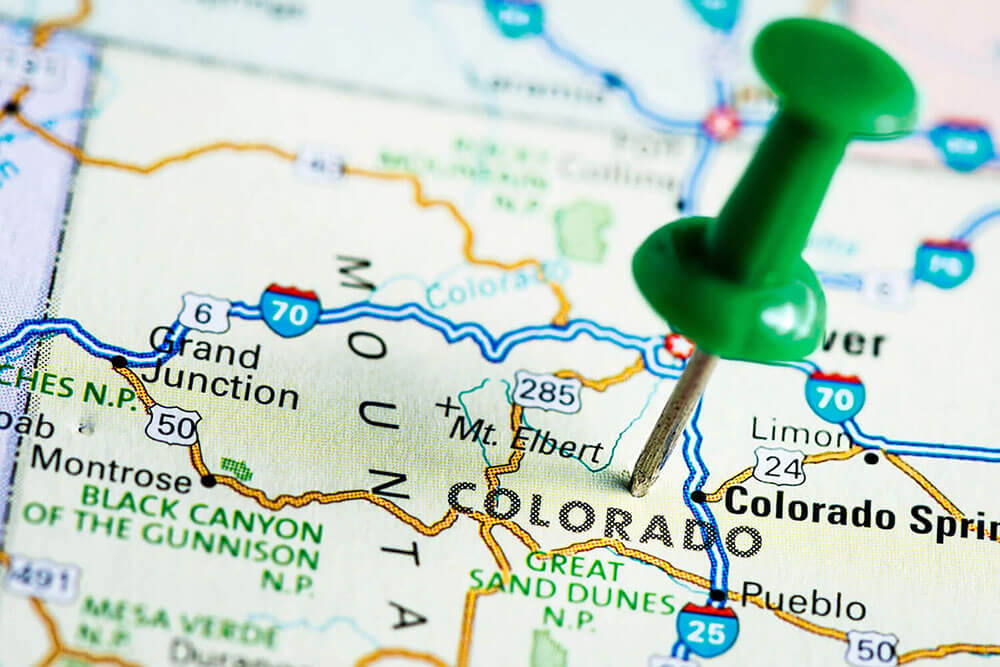 If you live in the state of Colorado and want to become a nurse as quickly as possible, you should consider starting out as a licensed practical nurse, or LPN. While registered nurses earn more and have more autonomy, they must complete a minimum of two to four years of schooling to get started. If you want to kick-start your career, becoming an LPN in Colorado may be the answer.
Why does it pay to become an LPN in Colorado? Mostly because the training is fairly simple and straightforward, compensation is very competitive and jobs are readily available. This will continue to be the case for the foreseeable future. The only way to become an LPN in the Centennial State is by completing a state-approved training program, so your first step should be identifying one that's right for you. Luckily, there are plenty of such programs available in Colorado, and we have hand-picked some of the top examples to make your search that much easier.
Top LPN Programs in Colorado
So, you've decided to kick-start your nursing career by becoming an LPN. Now that you've reviewed the information above, you should have a fairly clear understanding of what it takes to become licensed in this state. The first step in doing that, of course, is completing your LPN training. To do that, you must identify a school that works for you. Here are some great options:
Colorado Mesa University

1100 North Ave,

Grand Junction, CO 81501

(970) 248-1020

Concorde Career College

111 Havana St,

Aurora, CO 80010

(303) 861-1151

Emily Griffith Technical College

1860 Lincoln St,

Denver, CO 80203

(720) 423-4700

Pickens Technical College

500 N Airport Blvd,

Aurora, CO 80011

(303) 344-4910

Pima Medical Institute

13750 E Mississippi Ave,

Aurora, CO 80012

(800) 477-7462

Pueblo Community College Southwest

33057 US-160,

Mancos, CO 81328

(719) 549-3200
Neighboring States: Arizona | Kansas | Nebraska | New Mexico | Oklahoma | Utah | Wyoming
While investigating LPN programs in Colorado, remember to always confirm that a program is properly approved by the Colorado Board of Nursing, or you will not be eligible to sit for the NCLEX-PN upon completion. Most programs can be completed within about a year, so you should be eligible to apply for LPN jobs before you know it.
LPN Licensing Requirements in Colorado
It is important to review and understand LPN licensing requirements in Colorado to ensure that you complete each step as efficiently as possible. That way, you can earn your license that much more quickly.
Basic licensing requirements for LPNs in Colorado include:
Complete a state-approved LPN training program. These are typically offered by vocational schools, trade schools and community colleges.
Apply for your LPN license by submitting your application to the Colorado Board of Nursing. Note that you may be able to apply while you are still completing your training.
Take and pass the NCLEX-PN licensing examination, which is administered at sites throughout the state on dates throughout the year.
As an NLC state, or Nurse Licensure Compact state, Colorado allows LPNs from other NLC states to transfer their licenses with ease.
In Colorado, LPN licenses expire every two years. To renew, you don't currently need to complete any hours of continuing education.
Colorado Board of Nursing
In addition to applying for your LPN license with the Colorado Board of Nursing, you must renew it with them occasionally. You can also check with them to confirm whether an LPN training program is approved:
Colorado Board of Nursing
1560 Broadway #1350, Denver, CO 80202
Phone: (303) 894-2430
Fax: (303) 894-2821

LPN Salary & Employment Outlook in Colorado
Like most aspiring LPNs, you'd probably like to make sure that you will be able to support yourself with your LPN salary. That's especially true after investing so much time, money and effort into your training.
Fortunately, the news is great for LPNs in the state of Colorado. According to the U.S. Bureau of Labor Statistics, the mean annual income for LPNs in the state is $61,700, or $29.66 per hour, which is higher than the national median income of $54,620, or $26.26 per hour. Of course, the amount that you can expect to be paid will vary depending on factors like experience and geography.
As for finding employment, that shouldn't be a problem as an LPN in Colorado. According to the BLS, this field is expected to grow in Colorado by 31 percent from 2014 to 2024, which is a rate of growth that's 15 percent higher than the national rate. This equals around 320 new LPN jobs in the state each and every year, which is great news for both new LPNs and for experienced LPNs who want to move into more demanding roles.
LPN Salaries in Colorado by Area
Just as LPN salaries vary from one part of the U.S. to another, they vary quite a bit from one part of Colorado to another. As with many parts of the country, pay tends to be the most competitive in densely populated metro areas and less competitive in rural areas. It might be that you already live in an area that boasts some of the best LPN salaries. An overview of typical LPN salaries by area includes:
| Area | Total Employments | Avg. Hourly Wage | Avg. Annual Salary |
| --- | --- | --- | --- |
| Denver-Aurora-Lakewood | 2,410 | $30.30 | $63,020 |
| Boulder | 290 | $29.85 | $62,080 |
| Greeley | 150 | $29.06 | $60,440 |
| Fort Collins | 310 | $28.74 | $59,790 |
| Pueblo | 210 | $28.15 | $58,550 |
| Colorado Springs | 650 | $27.54 | $57,290 |
| Grand Junction | 180 | $26.67 | $55,470 |
Source: U.S. Bureau of Labor Statistics (BLS) May 2022
As you can see, there's a pretty big difference in the average salary between an LPN in Pueblo and one in Denver. It's important to also keep in mind that the cost of living of these areas varies too.