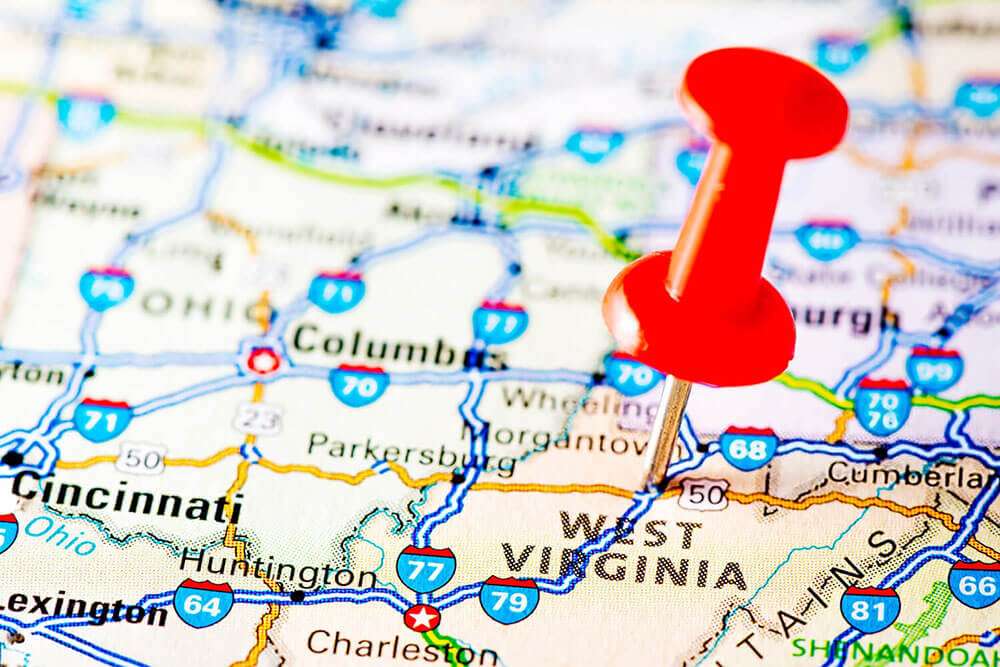 If you'd like to pursue a career in nursing, want to start earning quickly and live in the state of West Virginia, you should consider training to become a licensed practical nurse. In West Virginia, as in most states, LPNs are in demand. In regions across the state, LPNs in WV earn good pay and benefits, and they are employed by nursing homes, hospitals, doctor's offices and other facilities.
Several requirements must be met to become a licensed LPN in WV. First and foremost is enrolling in and completing an LPN training program that is approved by the West Virginia State Board of Examiners for Licensed Practical Nurses. An LPN program is designed to not only help you pass the NCLEX-PN, the licensing exam, but it's meant to prepare you for a career in health care. Take your time selecting a program, and check out recommendations for top options across West Virginia below.
LPN LICENSING REQUIREMENTS IN WEST VIRGINIA
Knowing what to do to become an LPN in WV will help you achieve your goal that much faster. As you will see, the process behind becoming an LPN isn't particularly complicated or confusing. Requirements and regulations for LPNs in WV are managed by the Department of Safety and Professional Services, and you can always check with that agency to confirm whether or not a program is approved.
Some of the most important LPN licensing requirements in West Virginia include:
Completing a board-approved LPN training program. This type of program typically takes 12 to 18 months to complete, and you must pass to be eligible to sit for the exam.
Applying for LPN licensure by examination by submitting an application to the West Virginia State Board of Examiners for Licensed Practical Nurses, including with it official transcripts from your training program — all grades must be Cs or higher — ; authorization for a criminal background check; and a passport-style headshot photo directly from your program and signed by you.
Registering for, taking and passing the licensing exam for LPNs, the NCLEX-PN. It is administered at test sites around the state on dates throughout the year.
If you possess a valid multistate LPN license from any NLC state, you can begin practicing in West Virginia as an LPN without having to obtain a new license here. Get more information from the West Virginia State Board of Examiners for Licensed Practical Nurses if you hold an LPN license in a non-NLC state and would like to transfer.
In WV, LPN licenses expire every two years on even years. Avoid lapses, as they can affect your eligibility to keep working as an LPN.
West Virginia State Board of Examiners for Licensed Practical Nurses
When applying for LPN licensure in WV, you will submit your application to the West Virginia State Board of Examiners for Licensed Practical Nurses. This agency is in charge of all matters pertaining to LPN licensing in West Virginia, and its contact info is as follows:
West Virginia State Board of Examiners for Licensed Practical Nurses
101 Dee Dr #100, Charleston, WV 25311
Phone: (304) 558-3572
Fax: (304) 558-4367
LPN SALARY & EMPLOYMENT OUTLOOK IN WEST VIRGINIA
Becoming an LPN involves investing a lot of time, money and effort into the endeavor. You are going to want confirmation that you will have access to plenty of jobs when you are done, and you'd probably like for those to be well-paying jobs with good benefits. It is easy to get a feel for what to expect regarding employment and salary outlook for this profession, as it is monitored by the U.S. Bureau of Labor Statistics.
According to the BLS, LPNs in the state of West Virginia earn a median income of $38,940 per year, which is equal to $18.72 per hour. This is significantly lower than the national average pay for LPNs, which is $48,820, or $23.47 per hour. However, the cost of living in most parts of WV is quite low, and it offsets the lower pay.
As for job outlook for LPNs in West Virginia, it is solid. According to the BLS, the field of licensed practical nursing in WV will grow by 9 percent between 2014 and 2024. This is slower than the national rate of 16 percent, but it means that at least 230 new LPN jobs will open up every year.
LPN Salaries in West Virginia by Area
A number of factors will affect how much you will be paid as an LPN. In addition to things like educational attainments and level of experience, where you are located will play a strong role in how much you can earn. This is evidenced by the following information, which reflects job and salary outlook for LPNs in regions across WV:
| Area | Total Employment | Average Hourly Wage | Average Annual Salary |
| --- | --- | --- | --- |
| Weirton-Steubenville | 320 | $19.86 | $41,310 |
| Wheeling | 440 | $19.76 | $41,100 |
| Huntington-Ashland | 1,290 | $19.55 | $40,670 |
| Parkersburg-Vienna | 200 | $19.24 | $40,030 |
| Charleston | 720 | $19.17 | $39,880 |
| Morgantown | 750 | $18.53 | $38,540 |
| Beckley | 540 | $16.87 | $35,080 |
TOP LPN PROGRAMS IN WEST VIRGINIA
The first step in becoming an LPN is also the most crucial one, so take your time when investigating LPN training programs in West Virginia. Confirm that any program that you are considering is approved by the State Board of Examiners for Licensed Practical Nurses, and find out each program's average pass rates for the NCLEX-PN. The best ones will have rates of 95 percent or higher.
Check out these recommendations for LPN programs in WV to get your search off to a great start:
Academy of Careers and Technology

390 Stanaford Rd,

Beckley, WV 25801

(304) 256-4615

B.M. Spurr School of Practical Nursing - Reynolds Memorial Hospital

101 Dee Dr,

Charleston, WV 25311

(304) 558-3572

Cabell County Career Technology Center

1035 Norway Ave,

Huntington, WV 25705

(304) 528-5106

Fred W. Eberle Technical Center

1st St,

Buckhannon, WV 26201

(304) 472-1259

Garnet Career Center

422 Dickinson St,

Charleston, WV 25301

(304) 348-6195

Greenbrier School of Practical Nursing

1 Spartan Ln,

Ronceverte, WV 24970

(304) 647-6487

James Rumsey Technical Institute

3274 Hedgesville Rd,

Martinsburg, WV 25403

(304) 754-7925

John D. Rockefeller IV Career Center

80 Rockefeller Cir,

New Cumberland, WV 26047

(304) 564-3337

McDowell County Career and Technology Center

1 Stadium Dr,

Welch, WV 24801

(304) 436-3488

Mercer County Career Center

1397 Stafford Dr,

Princeton, WV 24740

(304) 425-9551

Mineral County Technical Center

600 Harley O Staggers Dr,

Keyser, WV 26726

(304) 788-4240

Mingo Extended Learning Center

165 Bulldog Boulevard,

Delbarton, WV 25670

(304) 475-3347

Monongalia County Technical Education Center

1000 Mississippi St,

Morgantown, WV 26501

(304) 291-9240

New River Community and Technical College

221 George St #2,

Beckley, WV 25801

(304) 929-6703

Pierpont Community and Technical College

1201 Locust Ave,

Fairmont, WV 26554

(304) 367-4892

Putnam Career and Technology Center

300 Roosevelt Blvd,

Eleanor, WV 25070

(304) 586-3494

Ralph R. Willis Career and Technical Center

Hicory Ln,

Central, WV 25646

(304) 752-4687

Randolph Technical Center

40 11th St,

Elkins, WV 26241

(304) 636-9150

Roane Jackson Technical Center

9450 Spencer Road,

Leroy, WV 25252

(304) 372-7335

Summers County School of Practical Nursing

116 Main St,

Hinton, WV 25951

(304) 466-6000

United Technical Center School of Practical Nursing

251 Marietta St,

Clarksburg, WV 26301

(304) 326-7580

West Virginia Junior College

176 Thompson Dr,

Bridgeport, WV 26330

(304) 842-4007

Wood County School of Practical Nursing

300 Campus Dr,

Parkersburg, WV 26104

(304) 424-8305
Becoming an LPN in WV doesn't have to be difficult. Get off to a terrific start now by enrolling in an approved program.