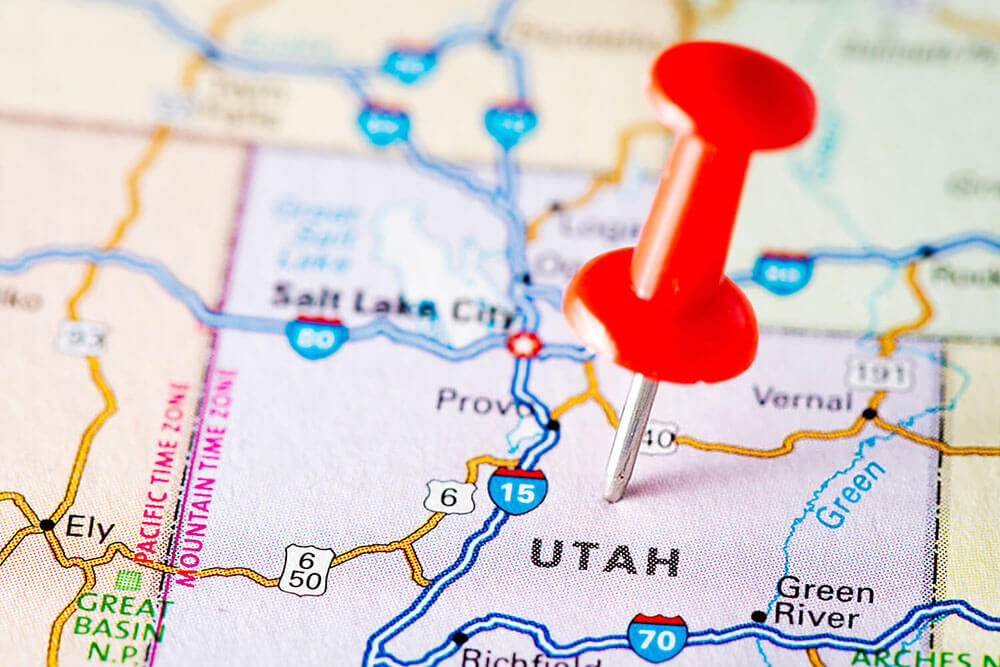 If you live in Utah, want to pursue a career in nursing and would like to get employed as quickly as possible, you should seriously consider undergoing training to become a licensed practical nurse. In just 12 to 18 months or so, you can complete the necessary training and be eligible to sit for the licensing exam, the NCLEX-PN. From there, you're within easy reach of earning your license and being eligible to apply for LPN jobs.
More than anything, the quality of the LPN training that you receive has a major impact on your ability to get through the licensing process. In addition to preparing you to pass the NCLEX, your training will give you the skills that you need to be an effective LPN. With that in mind, take care while considering LPN programs in UT — and make sure to enroll in one that's approved by the Utah State Board of Nursing.
LPN LICENSING REQUIREMENTS IN UTAH
The process for becoming an LPN in Utah is pretty straightforward. Still, before searching for schools, get up to speed regarding the most important licensing requirements for LPNs in UT. These requirements are enforced by the Utah State Board of Nursing, and they include:
Completing an LPN program that is officially approved by the Utah State Board of Nursing. Such programs usually take 12 to 18 months to complete.
Submitting an application for licensure by exam to the Utah State Board of Nursing. With it, include a fingerprint card for a criminal background check; official transcripts sent directly from your LPN training program; and any necessary fees.
Registering for, taking and passing the licensing exam for LPNs, the NCLEX-PN. It is administered on dates throughout the year at test sites around the state.
As a member of the Nurse Licensure Compact, or NLC, Utah allows LPNs with valid multistate licenses from other NLC states to just begin practicing here as an LPN if they want to. If you possess a valid LPN license from a non-NLC state, contact the Utah State Board of Nursing for information about transfer via endorsement.
In UT, LPN licenses expire on January 31 of every even-numbered year. No extensive continuing education requirements are enforced for renewal.
Utah State Board of Nursing
When you apply for an LPN license in Utah, you'll submit the application and other materials to the Utah State Board of Nursing. This is the same agency that handles all matters pertaining to LPN licensing in the state, so keep the following contact information handy:
Utah State Board of Nursing
160 E 300 S, Salt Lake City, UT 84114
Phone: (801) 530-6628
Fax: (801) 530-6511
LPN SALARY & EMPLOYMENT OUTLOOK IN UTAH
Before investing significant amounts of money, time or effort into becoming an LPN, confirm that you will be able to find enough-paying employment when you are done.
According to the U.S. Bureau for Labor Statistics, LPNs in Utah earn a mean salary of $47,550 per year, which is equal to $22.86 per hour. This is lower than the average annual pay for LPNs around the country.
As far as employment outlook goes, it is very good in Utah too. Also according to the BLS, the LPN field in UT is projected to grow by a rate of 21 percent between 2014 and 2024. This is quite a lot faster that the national growth rate of 16 percent, and it means that approximately 90 new LPN jobs will become available around the state every year during that period.
LPN Salaries in Utah by Area
The salary that you can expect to enjoy as an LPN in Utah will vary depending on many factors. In addition to things like level of experience and educational attainment, where you are located in the state plays a huge role. Find out what to expect regarding salary and employment around the state below:
| Area | Total Employment | Average Hourly Wage | Average Annual Salary |
| --- | --- | --- | --- |
| Salt Lake City | 580 | $25.62 | $53,280 |
| Provo-Orem | 450 | $22.86 | $47,550 |
| Ogden-Clearfield | 370 | $22.14 | $46,040 |
| St. George | 140 | $19.40 | $40,350 |
| Logan | 100 | $18.09 | $37,630 |
TOP LPN PROGRAMS IN UTAH
Since your ability to quickly become a licensed LPN largely depends on the quality of the training that you undergo, it pays to take your time and consider lots of options when looking for programs in Utah. In addition to sticking with programs that are officially approved by the Board of Nursing, choose one with solid pass rates for the NCLEX-PN; anything 95 percent or higher is good.
Finding a good school can be tricky, so here are recommendations for reputable LPN programs in UT:
Bridgerland Technical College

1301 N 600 W,

Logan, UT 84321

Davis Technical College

550 E 300 S,

Kaysville, UT 84037

Mountainland Technical College

2301 Ashton Blvd,

Lehi, UT 84043

Ogden-Weber Technical College

200 North St,

Ogden, UT 84404

Snow College

150 College Ave E,

Ephraim, UT 84627

Uintah Basin Technical College

1100 E Lagoon St,

Roosevelt, UT 84066

Utah State University

Old Main Hill,

Logan, UT 84322

Weber State University

3848 Harrison Blvd,

Ogden, UT 84403
Don't wait another minute. Enroll in an LPN program in Utah to kick-start your career today!