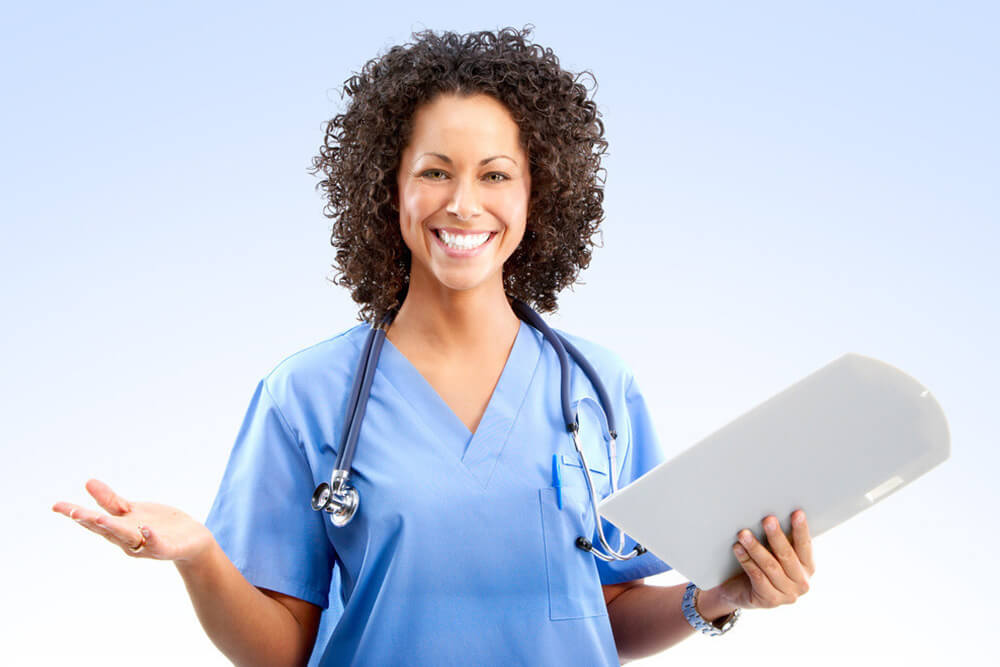 If you're going to invest your time and money in training to become a licensed practical nurse, or LPN, you might as well make sure that you'll get a good return. Although you can't go wrong by becoming an LPN, since jobs are plentiful around the country, some states offer better opportunities than others. If you are in a position to relocate to have access to better opportunities, it pays to learn which states are best for LPNs and which are worst. You can learn everything that you need to know below.
How to Identify Suitable States for Employment as an LPN
Before looking at the best and worst states for LPNs, it helps to understand the factors that affect these designations. When looking for jobs, LPNs are generally concerned about two things: compensation and availability. In other words, they want high-paying jobs with great benefits, and they want to be able to take their pick from plenty of opportunities. With these points in mind, the best states for LPNs in 2021 are those that offer the best pay and that have the most positions available at any given time. Some states excel regarding pay, and others excel regarding availability, but it's rare to find both.
Best States for LPNs for Compensation
When it comes to being well-compensated for the work that you perform as an LVN, some states are better than others. Pay rates vary based on a number of factors, including overall availability of trained LPNs. Pay rates tend to be higher in urban metro areas and lower in rural areas. Average pay for LVNs around the country changes continually, but for the year 2020, the following three states topped the list in terms of pay and benefits:
Alaska

- The hourly mean wage for LPNs in Alaska was $32.51, which is equal to an annual salary of $67,620. This is well above the national median yearly income for the U.S.

California

- At $30.71 per hour, the hourly mean pay rate for LPNs in California was very competitive and equals to $64,090 per year. The cost of living in several places of this state is high too, so the high pay makes sense.

Massachusetts

- The annual mean salary for LPNs in this state was $60,400, which is equal to $29.04 per hour. The highest pay tends to be found in Boston, so focus your search there if you're looking.
Worst States for LPNs for Compensation
Just as LPNs get paid more on average in some states, they get paid far less in others. As you will see, the lowest-paying states tend to be those that are dominated by rural areas. In far-flung and isolated locales, employers simply don't have the budgets to offer exceptional pay.
In 2020, the worst states for LPNs based on compensation, according to the available data on the website of the Bureau of Labor Statistics, were:
West Virginia

- With an hourly mean wage of just $18.72, LVNs who work in West Virginia can expect to earn an annual mean wage of $38,940 per year. While this is a bit low, it is still over twice the national minimum wage.

Mississippi

- In Mississippi, the typical LPN made $19.39 per hour, which translates into $40,340 per year.

Tennessee

- If you want to make as much money as possible working as an LPN, Tennessee is not the best of states for that. The annual mean salary of $42,330 equals to $20.35 per hour.
Best States for LPNs by Job Availability
With your LPN license in hand, you will have access to plenty of jobs across the United States. With that being said, however, some states have better job availability for LPNs than others. The best way to determine this is by analyzing how many open positions are available on average in every state. If you want to have access to a wide pool of jobs, it pays to live in a state that tops the list for demand for LPNs.
In 2020, these states offered the most opportunities for qualified LPNs:
California

- LPN employment per thousand jobs in California in 2020 were 4.34. The location quotient was just 0.89 (location quotient values greater than 1.0 indicate a region has a larger share of employment compared to the U.S. as a whole.) You will find most opportunities in cities like San Jose, Sunny Vale, Santa Clara, Santa Rosa, San Francisco, and others.

Texas

- LPN employment per thousand jobs in Texas in 2020 were 5.76, with the location quotient being 1.18. Most job availability for LPNs in Texas were, and must still be, in Dallas, Forth Worth and Arlington.

New York

- LPN employment per thousand jobs in New York was 5.11 in 2020. The location quotient was 1.05. Most jobs were, and must still be, available in the city of New York.
Worst States for LPNs by Availability
In virtually any area of the country, LPNs don't struggle to find work. Still, some states have far fewer opportunities than others. These are primarily sparsely populated states, which comes as no surprise.
If you want to live and work in a state that offers plenty of job opportunities for LPNs, these states may not be your best bet:
Louisiana

- LPN employment per thousand jobs was 10.30 in Louisiana in 2020. The location quotient was 2.12.

Arkansas

- LPN employment per thousand job in Arkansas was 9.80 in 2020. The location quotient was 2.01.

West Virginia

- LPN employment per thousand jobs in West Virginia was 9.20 in 2020. The location quotient was 1.89.
Chances are that wherever you already happen to live you can easily find work as an LPN. If you want the best odds of finding a great position with excellent compensation, however, relocating may be worth it.