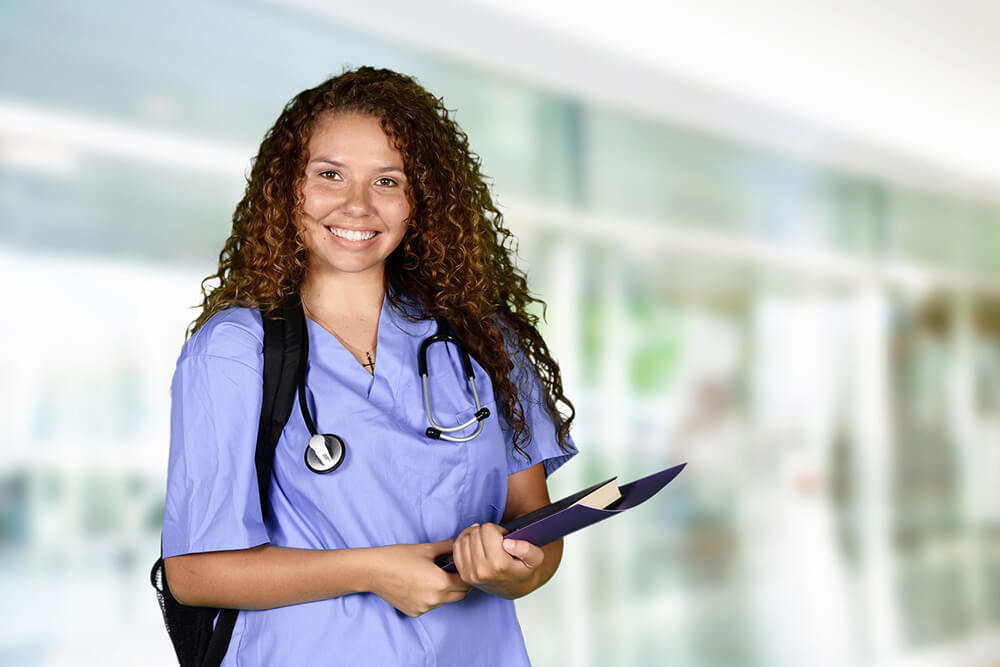 When it comes to breaking into the nursing profession, becoming a licensed vocational nurse, or LVN, is one of the quickest and easiest ways to go. Indeed, many aspiring nurses get the ball rolling on their careers by starting out as LVNs. Generally speaking, it takes 12 to 24 months to complete everything that's required to become an LVN. However, if you are especially eager to start working in a year, then you need to opt for the 12-month route. Keep reading to find out how to become an LVN in just one year.
Steps for Becoming a Licensed Vocational Nurse in One Year
If you would like to become a licensed vocational nurse in a year's time, complete these steps:
Meet the requirements of LVN training programs

- Before even looking at LVN training programs, make sure that you meet the most basic requirements. Requirements vary from program to program, of course, but all of them require students to possess either a high school diploma or GED, for instance. You must be at least 18 to enroll in most programs, and you sometimes have to demonstrate that you maintained a certain GPA in school to be accepted.

Choose a school

- Once you're confident that you meet the basic requirements, you'll have to find a school. Choose one that is accredited; otherwise, you may not be able to sit for the NCLEX-PN exam, and your training will have been a big waste. You also need to ensure you pick a school that [maybe also] offers the certificate LPN program, which can usually be completed in 12 months as a full-time student. Also decide whether you want to do your training online or on campus. Next, search online for reviews of any program that you consider to ensure that it has a good reputation and strong pass rates.

Complete your LVN training - After enrolling in a certificate LVN training program, you will have to actually complete it. As mentioned, the length of this type of program is one year for full-time students. If you opt for an online program, just make sure to enroll in a program that offers asynchronous training, which means that students complete assignments at their own pace. Note that, however, if your pace is slow for any necessary or otherwise reason, it will take you more than a year to complete it.

Whether you complete your training online or on campus, you will have to meet the program's clinical training requirements. To pass the NCLEX-PN, you must be able to demonstrate proficiency with certain skills. During your LVN training, you will receive hands-on clinical training at local healthcare facilities. This is required even if you are completing an online program, which is why such programs are actually hybrid programs as opposed to strictly online programs. Before enrolling in a program, make sure that you will be able to meet the clinical training requirements in a timely manner.

Study for the NCLEX-PN

- Although you're in a hurry and want to earn your LVN license fast, take a little time after passing your LVN training program to study for the NCLEX-PN. The training should have prepared you for the most part, but studying specifically for the exam is wise. You can easily find practice quizzes, exams and other resources online, and study guides are readily available. If possible, team up with a fellow LVN student and study for the exam together. This is especially important if some time will pass between completing your training and taking the exam.

Apply and sit for the exam

- With enough studying under your belt, you should feel ready to apply and sit for the NCLEX-PN licensing exam. You will have to register to take the exam, so be sure to do so as quickly as possible to get an early testing date. The sooner you take it, of course, the sooner you can move on to the next step. Sometimes, you can even apply for your LVN license while still completing your training. This is a great option because once you graduate from the program, you can take the exam almost immediately. Whether you apply ahead of time or not, you'll know your results 1-2 weeks and can proceed from there.

Apply for LVN jobs

- With your license in hand, you will now be eligible to apply for LVN positions in your area. If you need to land a job fast, have your resume and cover letter template updated and ready to go. You're more likely to find a job right away by looking at assisted living facilities and nursing homes, so start there. Make sure that you will be available to sit for interviews, and keep everything that you need in a folder so that you can go at a moment's notice.
As unfathomable as it may seem right now, you can indeed become a licensed vocational nurse in one year's time. However, you have to have a plan, and you have to stick to it. Use the steps above to create a plan that allows you to fulfill all of the requirements for becoming an LVN in just 12 months.